What's on
There are no events to display.
Wednesday 12 February 2014
Singer Successes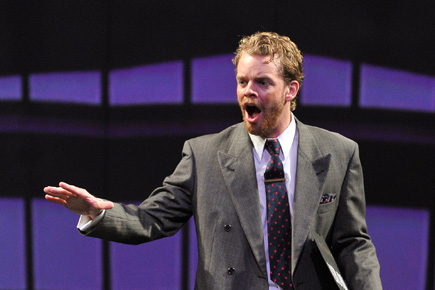 Three RCM singers have all enjoyed outstanding success recently.
RCM tenor Peter Kirk has been invited to join the Opera National du Rhin's prestigious Young Artist Programme in Strasbourg for the 2014/ 2015 season. Peter is currently a member of the RCM's International Opera School studying with Tim Evans-Jones.
RCM soprano Marie Jaermann has been awarded a place on the Dutch National Opera Academy - a collaboration between the Royal Conservatoire in The Hague and the Conservatorium van Amsterdam. The Swiss soprano is currently studying with Sally Burgess at the RCM.
Finally, RCM International Opera School soprano Anna Raja – also studying with Tim Evans-Jones – has won the First Prize of £5,000 in the Singers' Section of the Royal Over-Seas League (ROSL) Competition. Her success follows on from that of RCM alumni the Françoise-Green Piano Duo, RCM violinist Michael Foyle and RCM baritone Morgan Pearse in last year's ROSL competition. Anna will go on to compete for the Gold Medal and First Prize in the competition's grand final on Monday 6 May.