ARAM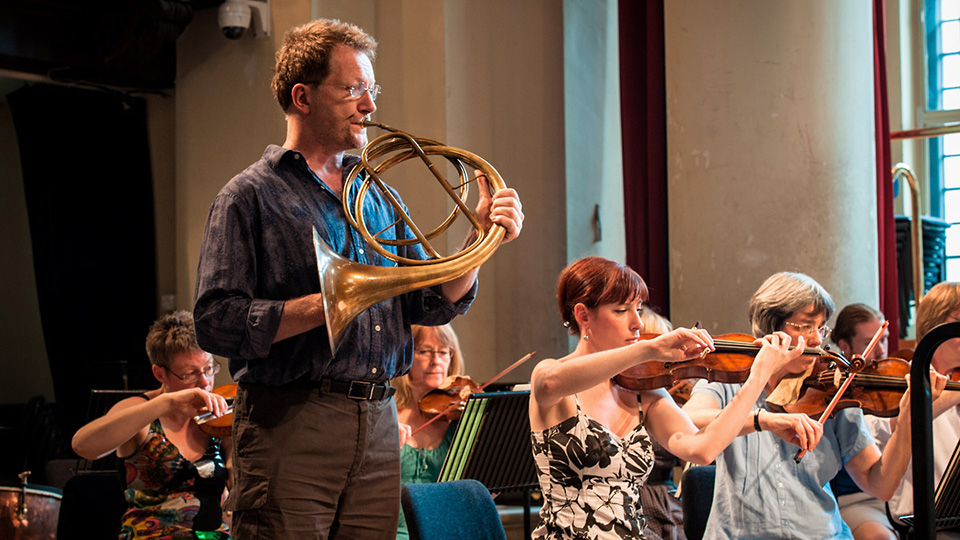 Born in 1958, Philip Eastop became principal horn with London Sinfonietta in 1977 and stayed with them until 1986 when he left to complete his training as a teacher of the Alexander Technique. Since returning to playing he has worked with a wide variety of European ensembles and orchestras. His work encompasses a wide range of styles, from commercial film recordings to performances of contemporary, classical and baroque music on period instruments.
An important aspect of his performing career is his involvement with improvisation. His work in this field includes the production of three albums of improvised horn music, workshops and classes at the Royal Academy of Music, concerts and touring with Derek Bailey and live performances of improvised film music. In July 1996 he was awarded a Research development grant from The Arts Council of Great Britain to explore, with composer Edward Williams, the possibilities of controlling computer-driven transformation of sound during live, partially improvised performance. A recent student of his is on trial for the principal horn job in the Berlin Philharmonic (October 2000).
He is perhaps most famous these days for his astoundingly high solo at the end of "The London Horn Sound" CD album - and a subsequent live performance of the same (at the same pitch) on a low F Wagner tuba. He was recently awarded an FRAM by the Royal Academy of Music.
Find out more about Phillip. Visit website
Faculties / departments: Brass
---
Contact
For enquires please contact:
Brass Enquiries