ARCM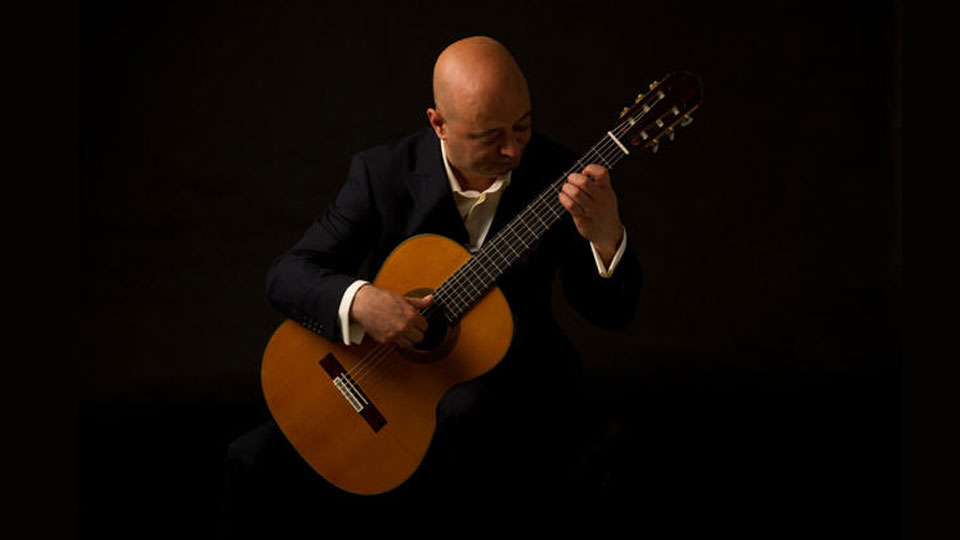 Charles Ramirez was appointed professor of guitar at the Royal College of Music in 1978 and also teaches at the college's Junior Department.

He learned to play the guitar with William Gomez, himself a former pupil of renowned guitarist, Narciso Yepes. He entered the RCM as a student in 1971, studying both guitar and composition. He won the Jack Morrison guitar prize and was the first guitar student chosen to play a concerto at college - Joaquin Rodrigo' s 'Concierto de Aranjuez'.

Charles Ramirez made his professional debut on London's South Bank in 1974, and as soloist he has played extensively in both Britain and abroad and has given the world premiers of large scale works for solo guitar, including Jeremy Dale-Roberts' Sonetos y Casidas del Amor Oscuro, Erika Foxes Nick's Lament, Naresh Sohal's Shades V and John Lambert's Toccata for Guitar
He plays duets with his wife Helen Kalamuniak, herself a former student at the RCM. Their repertoire includes the first ever transcriptions of major works - J.S Bach's ' Goldberg Variations', Manuel de Falla's complete ballet ' El Amor Brujo'' and others.

Charles Ramirez wrote the influential 'Technical Development for Guitarists', used by Trinity College London for their Grade Exams for over a decade and he is at present working on an online guitar teaching project for Maestro Workshop, due out in 2011.

He recently recorded Rodrigo's 'Concierto de Aranjuez' and 'Fantasy for a Gentleman' with the Chamber Orchestra of Europe conducted by Douglas Boyd – the first in series of recordings to be released by Signum Classics.



Faculties / departments: Strings, Junior Department
---
Contact
For enquires please contact:
Junior Department Enquiries