PGDipGSMD, FISM, FHEA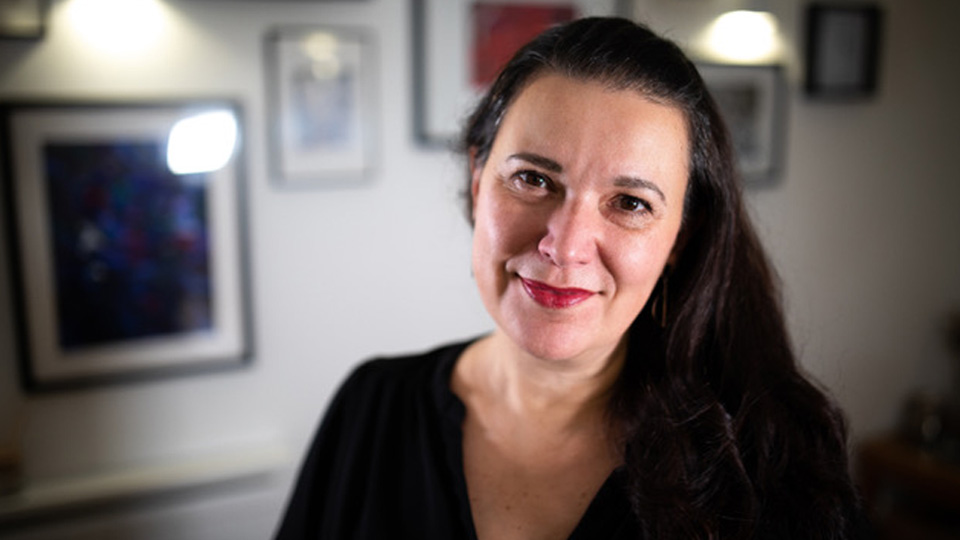 Daniella's nomadic upbringing is in no small part responsible for her colourful personal and musical journey. Born in Communist Bulgaria, yet spending her childhood in Cuba, Daniella has made her home in the UK since 1990. Her studies were based upon the Russian School of Music system and were influenced by Eastern European traditions.
Initially trained as an orchestral percussionist, Daniella's interests quickly diverted towards a career predominantly centred on solo percussion and chamber music. From a young age, she was the recipient of multiple performance awards (including the Ian Fleming Trust, YCAT, BBC Young Musician and Park Lane Group Music Trust). Throughout her career, Daniella has regularly commissioned new works for solo percussion, giving world premieres on stages such as the South Bank Centre, Royal Opera House, King's Place and numerous others dotted around the world.
Drawn towards contextual art encompassing movement, narration, multimedia and lighting design, Daniella's passion for percussion, and particularly the marimba, was the foundation of many performance collaborations with visual artists, dancers, sculptors, choral singers, and classical/folk musicians. In each venture, her trademark performing style immediately connects with audiences, engaging them with unique performances often described as 'mesmerising'. Daniella has performed in more than 30 countries and has toured USA, Latin America, Central and Northern Europe.
Broadcast regularly on BBC Radio 3, BBC World Service and Classic FM and with three successful solo CDs, Daniella is much in demand as a recording artist, making guest appearances on numerous albums. Regarded as an expert in her field, Daniella has performed twice at the International Percussive Arts Society Convention, USA, and has featured in many radio interviews, TV documentaries and live broadcasts all over the world. Percussion industry companies such as Sabian Cymbals, Grover-Pro Percussion, Mike balter Mallets and Marimba One have supported Daniella's work for decades.
Daniella's contribution to the world of solo percussion (and in recent years solo marimba) has seen her appear regularly as a jury member at National and International Competitions (including BBC Young Musician of the Year, Nola International Percussion festival, The Universal Marimba Competition-Belgium, Istanbul International percussion Competition and Festival, Italy PAS Percussion Competition). Daniella has been recognised as one of the most reputable and influential marimba soloists of our time and and was an elected member of the International Percussive Arts Society Keyboard and International committees for over a decade. For many years she has also served as the elected President of the Percussive Arts Society (UK and Ireland). Greatly regarded as an educator and motivator, Daniella is continuously sharing her knowledge and wealth of experience with young and aspiring percussionists. She has given countless masterclasses, directed many percussion events and festivals in the UK and abroad. In 2009, Daniella designed the Advanced Solo Marimba postgraduate course for RCM. Drawn by her expertise and nurturing nature, students from all over the world come to learn and develop their skills under her guidance. In addition, she is a visiting professor for RWCMD and Universities in Europe and USA.
Faculties / departments: Percussion
---
Contact
For enquiries please contact:
Daniella Ganeva
Marimba professor