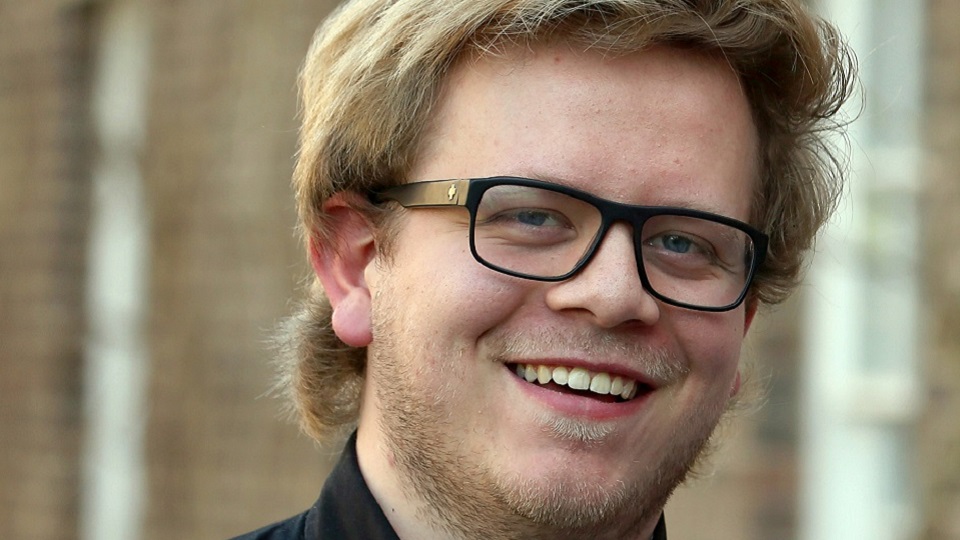 Twenty-five-year-old Canadian musician, Cole Knutson began music lessons at the age of twelve and received the early part of his musical education with a longtime mentor, Jaya Hoy in Saskatchewan, Canada. Presently, he is pursuing a Doctor of Music Degree at the Royal College of Music, London under the supervision of Professor Natasha Loges in collaboration with the Oxford Lieder Festival where he is investigating the relationship between trust and programming in the song recital format. He is a recent graduate of the Artist Masters Programme (First Class Honours) in Piano Accompaniment on full scholarship at The Guildhall School of Music & Drama, under the tutelage of Julius Drake and Eugene Asti. While at the Guildhall, Cole was the pianist for the studio of Yvonne Kenny. Cole also completed a Bachelors degree in classical saxophone performance in Canada with Professor Allen Harrington.
Cole has been heard on the CBC, the BBC, National Arts Centre, Wigmore Hall, the Barbican, LSO St. Luke's, and in recital throughout North America and Europe. He has received masterclasses from artists such as Helmut Deutsch, Roderick Williams, Elly Ameling, Robert Holl, Roger Vignoles, Andreas Schmidt, Michael McMahon, Tobias Truniger, and Wolfram Rieger. He was the winner of the 2020 English Song Prize at the Guildhall School of Music & Drama, winner of the 2020 Oxford Lieder Young Artist Platform, is an Oxford Lieder Young Artist and recipient of the HWE and WL Tovery Scholarship. In 2017, Cole was awarded Second Prize at the National Music Festival of Canada following his Carnegie Hall debut at the age of twenty and is a laureate of the 2017 and 2018 Franz Schubert Institut in Baden bei Wien, Austria.
Most recently, he was a recipient of a grant from the prestigious Sylva Gelber Music Foundation.
His artistic endeavours have received continuous support through Métis Nations Saskatchewan, the Gabriel Dumont Institute, Saskatchewan Arts, the Guildhall Trust, and the Art Song Foundation of Canada.
Faculties / departments: Research
Research
Research areas
Research supervisors
Contact
For enquires please contact:
Cole Knutson
Early Career Researcher