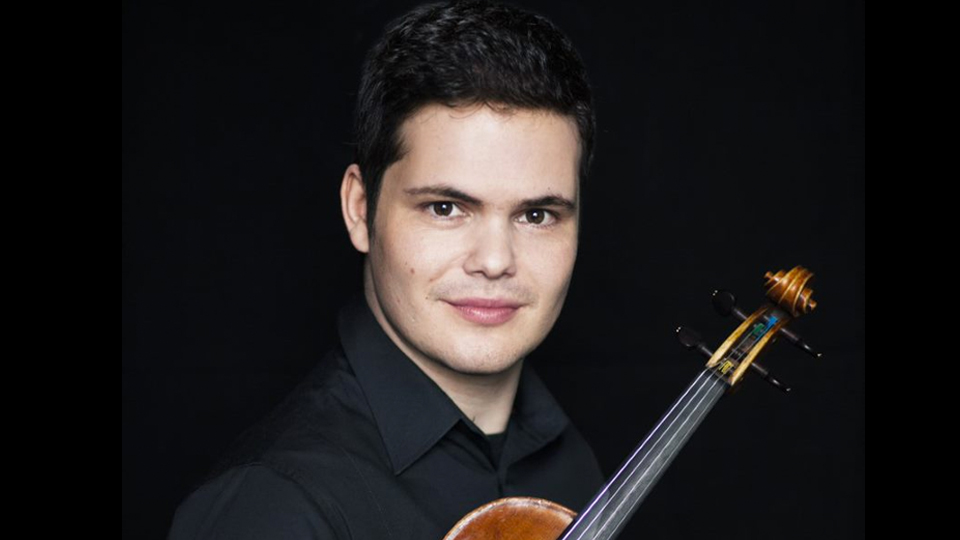 Since 2013 Alexander Gilman has been the artistic director of the LGT Young Soloists, and in 2019 he was appointed visiting professor to the Royal College of Music.
Alexander has worked with conductors such as Neeme Järvi, David Zinman, the late Bernard Haitink, Dan Ettinger, Mario Venzago, Michael Sanderling and Perry So. His chamber-music partners include Maximilian Hornung, Nils Mönkemeyer, Juliane Banse, Matan Porat, Franzisco Araiza and Erik Schumann. Alexander is a popular guest at international music festivals as both a soloist and a teacher. His concerts have been recorded and broadcasted by numerous radio and television stations, including the Bavarian Radio, WQXR New York, Rai Italia and NHK Japan.

For the past few years, the violinist has been particularly active in new music and participated in numerous premieres of commissions by contemporary composers such as Benedikt Schiefer, Uwe Lohrmann, Matthijs van Dijk and Konstantia Gourzi.

Alexander is passionate about fostering young talents and holistically preparing them for a life as professional musicians. The fact that his students regularly win competitions demonstrates the high quality of his teaching work. As well as teaching at the RCM, Alexander is currently teaching at the Kalaidos University in Switzerland. Before that, he taught at the Zurich University of Arts (ZHdK) and at the Amadeus Music Academy in Vienna where he was also responsible for the entire String Department.

Additionally, Alexander holds masterclasses at universities and festivals across the world, such as the Summit Music Festival New York, Baptist University Hong Kong, Academy of Fine Arts Singapore, Dubrovnik Festival, University of Cape Town and many more. He is also in demand as a juror at a variety of international music competitions.

Alexander's career has been marked by the award of numerous prizes at international competitions in Europe and the USA, including the WestLB Music Competition in 2006. As part of this award, the Stradivari "Ex-Croall" from 1684, which had previously been loaned to Frank-Peter Zimmermann, was made available to him. Alexander Gilman was holder of a bursary from the Deutsche Stiftung Musikleben and multiple winner of the Deutscher Musikinstrumentenfonds competition. Thomastik-Infeld, the maker of violin strings, chose Alexander to be a Thomastik-Infeld Artist. He is currently playing a violin made by Giovanni Battista Guadagnini, Parma 1769.
Faculties / departments: Strings
---
Contact
For enquiries please contact:
Alexander Gilman
Visiting Professor of Violin