FRCM, BMus, ARCM, ARCO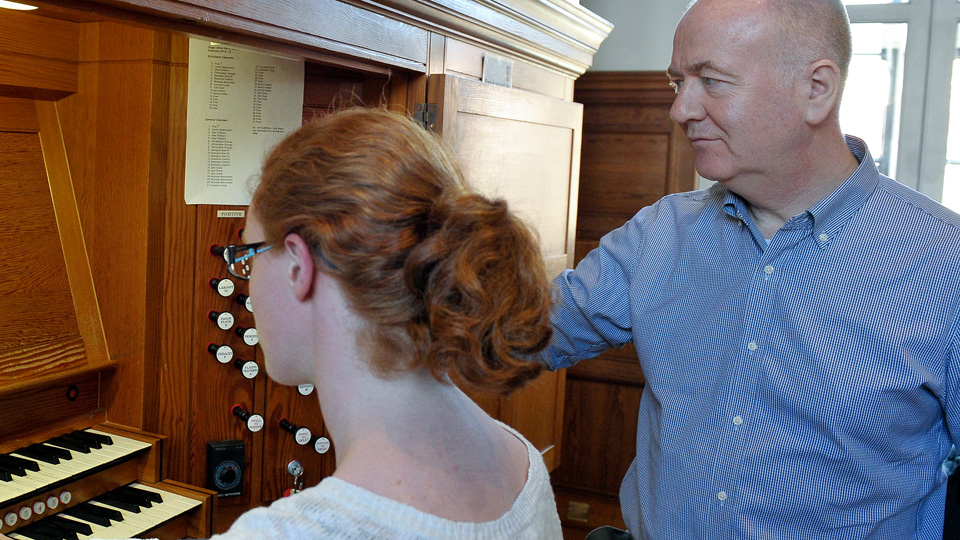 David Graham is recognised internationally as one of the UK's leading organ teachers. As professor in charge of organ at the Royal College of Music, he has taught some of the most talented young organists, many of whom have gone on to win prizes in international competitions and hold important positions in cathedrals and churches in this country and abroad.
He is Organist and Director of Music at the Church of the Immaculate Conception, Farm Street in London's Mayfair district where he works with one of London's leading professional choirs. Graham has recorded extensively as a solo artist in music by Guy Weitz, his predecessor as organist at Farm Street Church in London, and music by Dupré, Franck, d'Indy, among others. He also features as an accompanist in a wide range of choral music, and as a conductor in works by Nino Rota and other 19th and 20th century composers.
As a performer he has played widely throughout Europe the USA and the Far East. His repertoire is wide but Graham has commissioned organ works by the contemporary British composer Huw Watkins and given premieres of his music in Notre Dame and St Sulpice in Paris. In addition to performing new works for organ solo, he has also been involved in commissioning choral music by British composer Gabriel Jackson. This music features on a recording, made in 2015, of a wide range of choral music including works by Bruch, Rheinberger, which David Graham conducts, and the Missa Festiva by Gretchaninov where he acts as organist. A further recording of the famous Bishop/Willis organ is planned for late 2016.
His work at the College includes organising annual organ study trips to France, The Netherlands and Germany helping to introduce students to national styles in organ playing and historical performances practices.
David Graham was educated at Methodist College Belfast, where he studied organ with Desmond Hunter. In 1976 he won a scholarship to continue organ studies at the Royal College of Music in London with Nicholas Danby. Postgraduate studies included a year at the Sweelinck Conservatorium in Amsterdam, studying early performance practices with Klass Bolt, and further studies in organ improvisation with Naji Hakim in Paris and Peter Planyavsky in Vienna.
Faculties / departments: Keyboard
---
Contact
For enquiries please contact:
David Graham
Organ professor, Professor in Charge of Organ