Professor Vanessa Latarche
FRCM, HonARAM, FTCL, LRAM, ARCM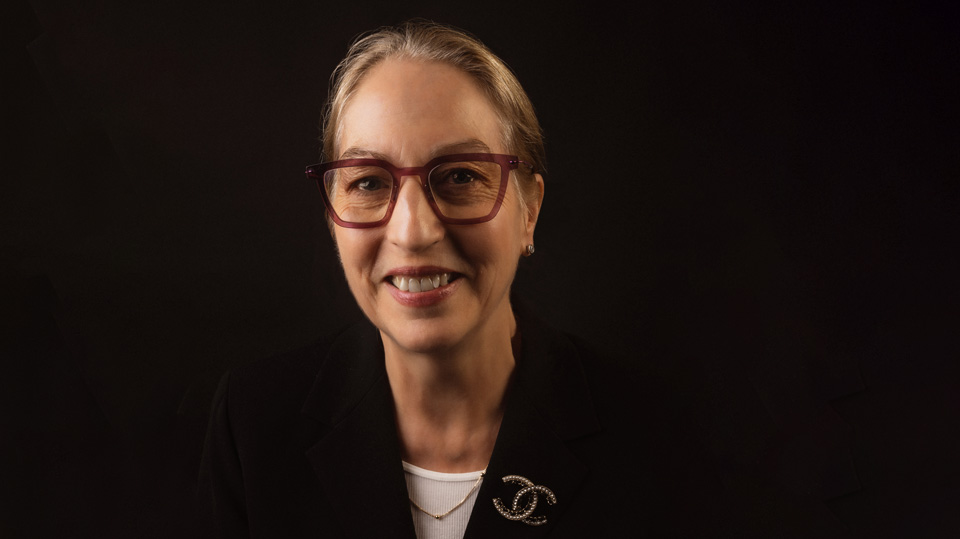 A renowned piano pedagogue, with many international competition prize-winners amongst her students, Vanessa has been Head of Keyboard at the Royal College of Music since 2005. Awarded a Fellowship of the Royal College of Music in 2010 for outstanding services to music, an honour conferred on her by HRH Prince of Wales, in September 2011, she was granted a Personal Chair at the RCM, which gave her the title of Chair of International Keyboard Studies. As an extension to her keyboard faculty work, Vanessa was appointed as the Associate Director for Partnerships in Asia, which involves managing the RCM's collaborative work in China and the RCM's degree programmes at Nangyang Academy of Fine Arts, Singapore. Vanessa was previously a professor of piano at the Royal Academy of Music for 14 years, where she was made an Honorary Associate in 1997.
After studying at the Royal College of Music with Kendall Taylor and completing her training in the USA and Paris with Claude Franck and Vlado Perlemuter, Vanessa was awarded many scholarships and prizes from international piano competitions. Her concert career has taken her to Europe, the USA and the Far East, as well as many festivals within the UK. Vanessa's interest in Bach led to a performance of the complete 48 Preludes and Fugues at the Lichfield International Festival in 1992, the performances being given over four consecutive evenings. She has performed as a soloist with international orchestras and those in the UK including the Royal Liverpool Philharmonic Orchestra, BBC Concert Orchestra, BBC Welsh Symphony Orchestra, working with many leading conductors. She is a Steinway Artist and has broadcast for over 30 years for BBC Radio 3 and has also broadcast extensively on the BBC World Service and BBC Radio 4. To celebrate Queen Victoria's 200th birthday in 2018, Vanessa appeared on BBC 2's documentary on the Queen, Prince Albert and Felix Mendelssohn with Lucy Worsley, which was filmed in Buckingham Palace.
Vanessa is Artistic Director of Hastings International Piano in which capacity she chairs the jury for HIPCC and oversees the artistic programme for HIP concerts. She has been a juror and jury chair for numerous international competitions in China, Poland, Russia, Kazakhstan, Serbia, Italy, New Zealand, USA, Singapore, and Hong Kong and has adjudicated the national keyboard final of the BBC Young Musician of the Year. In 2007 she was an advisor to the BBC TV programme 'Classical Star'.
As an advisor to Lang Lang Music World in Shenzhen, China, from its inception, Vanessa has always demonstrated a passion for supporting young musicians worldwide. She now holds the honour of being Artistic Advisor to the Lang Lang International Music Foundation.
Vanessa frequently travels to give masterclasses, to such institutions as Hong Kong Academy for the Performing Arts, Shanghai Conservatory of Music, Beijing Central Conservatory, China Conservatory, Tokyo College of Music, Moscow Tchaikovsky State Conservatory, Seoul National University, Piano Texas, Oxford Piano Festival, as well as to other UK conservatoires and specialist music schools, and international summer schools.
Representing the professoriate, Vanessa has served four terms of office on the Council, the RCM's Governing body. As a Liveryman of the Worshipful Company of Musicians, in January 2023 she was elected to the WCoM Court as a Court Assistant. She is a member of the editorial board of Classical Music Magazine, and Director of the Eileen Rowe Musical Trust. She has contributed to the RCM's publication, Inside the Conservatoire, to be published in 2023.
Faculties / departments: Keyboard
---
Contact
For enquiries please contact:
Keyboard Enquiries