Dip and Dip Solo Performance (Gnessin Musical Institute), HonRCM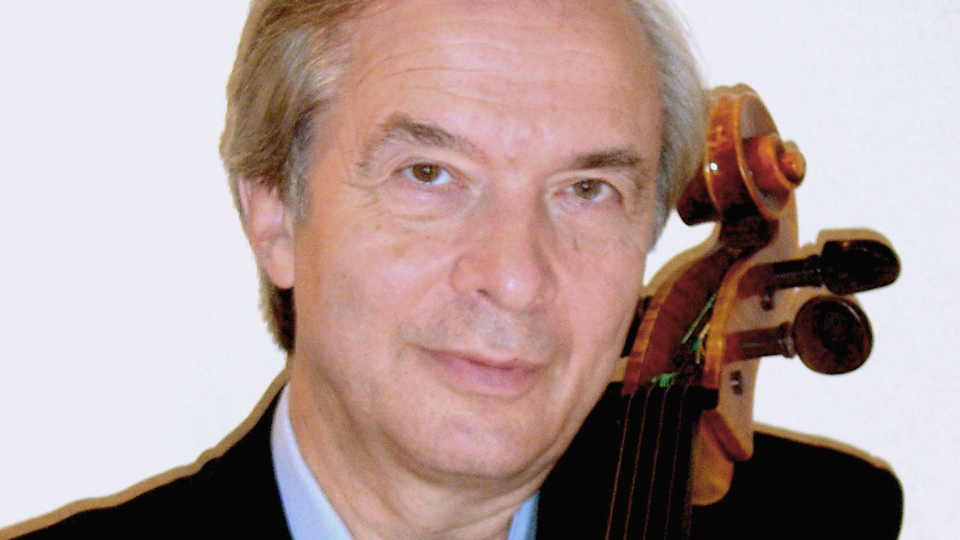 Alexander Boyarsky graduated from the Gnesin Academy in Moscow in the class of Professor Alexander Vlasov and also took lessons from Natalia Gutman, Victor Kubatsky, Sviatoslav Knushevitsky, Alexander Fedorchenko.

He has a wide range of repertoire of concerto solos, recitals and chamber music, including many premiers of contemporary music in Moscow, St-Petersburg and other towns of the former USSR and Europe. Boyarsky taught at the Moscow Music School and Gnesin Academy and for many years held positions of Co-Principal 'cellist in Moscow State Symphony Orchestras. These were conducted by Yuri Aranovich, Veronika Dudarova, Maxim Shostakovich and Gennady Rozhdestvensy. He has taken part in many orchestral tours throughout the world playing with most famous conductors and soloists: Z. Metha, Y. Menuhin, M. Rostropovich, V. Gergiev, E. Gilels, D. and I. Oistrakh, N. Jarvi, A. and M. Jansons, P. Tortelie, V. Postnikova, D. Geringas, N. Gutman,T. Grindenko O. Krysa, V. Spivakov, V. Tretiakov, V.Repin, B. Pergamenshikov, N. Petrov and others.

Alexander Boyarsky became an UK resident in 1991. He has performed with musicians such a Simon Rownald-Jones, Colin Bradbury, the Belcea Quartet, Eleftheria Kotzia and others at the Britten Theatre, Fairfield Hall, South Bank, St. Davids Hall and many another places.

In parallel with performance Alexander Boyarsky devotes most of his time to teaching. He taught the cello at the Yehudi Menuhin School and now teaches at the Purcell School, having been music director of "Cadenza" summer school for many years. In 1993 he was engaged as professor of Cello at the Royal College of Music, London where he is in great demand as teacher and where in 2004 he was made an Honorary Member, in recognition of his services to music.

His pupils have won prizes and awards at Festivals and Competitions and have become members of chamber groups and prestigious orchestras.

Alexander Boyarsky has given Master Classes in France, Italy, England, Germany, Spain and Croatia and has been a juror at several international cello competitions.
Faculties / departments: Strings, Junior Department
---
Contact
For enquiries please contact:
Alexander Boyarsky
Cello professor, Cello teacher