BMus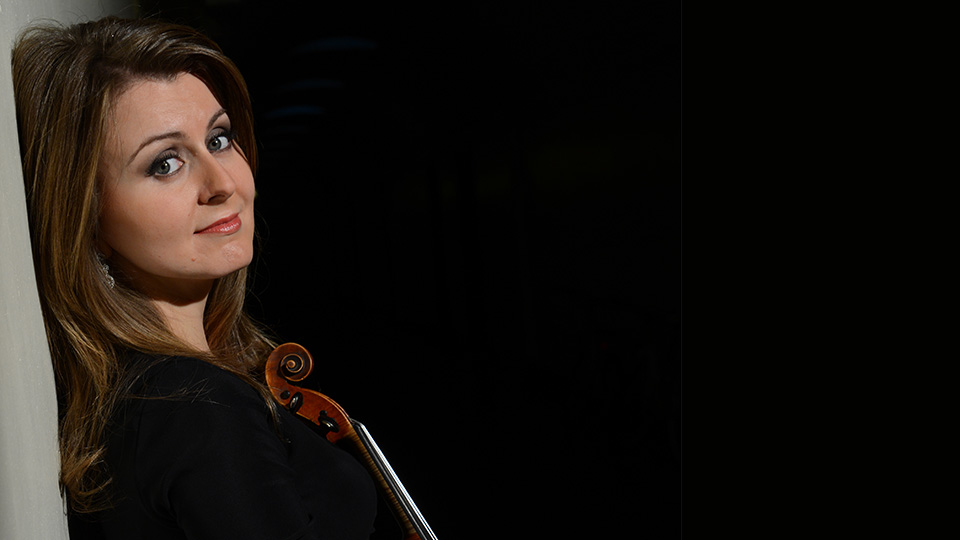 Born into a family of musicians in Novosibirsk, Russia, Natalia has established herself internationally as a versatile performing artist.
Since her debut with the Novosibirsk Philharmonic Orchestra at the age of seven, Natalia has performed as a soloist with many orchestras, such as the Royal Philharmonic Orchestra under the baton of Lord Menuhin, Philharmonia, Singapore Symphony, New Zealand Symphony, Auckland Philharmonia, Christchurch Symphony, Tokyo Royal Philharmonic and numerous others.
Natalia has collaborated with several distinguished conductors including Lionel Bringuier, Matthias Bamert, Arvo Volmer, Olari Elts, Vladimir Verbitsky, Miguel Harth-Bedoya, Eckehard Stier and Mikhail Gerts.
Following her wins at 'Premio Paganini' and Michael Hill International Violin Competitions, Natalia recorded with pianist Olga Sitkovetsky for Dynamic, Fone, Trust Records, Atoll, and with violinist/violist Yuri Zhislin for Naxos and Orchid Classics.
Natalia has performed extensively as a soloist and chamber musician in prestigious venues including Carnegie Hall, Wigmore Hall, the Kings Place, the Queen Elizabeth Hall, Buckingham Palace, the Barbican and the Royal Festival Hall. She has performed chamber music with such distinguished musicians as Maxim Vengerov, Gidon Kremer, Yuri Bashmet, Ivan Martin and Tabea Zimmerman.
Natalia was appointed as Professor of Violin at the Royal College of Music in London in 2010 and currently resides in London.
Find out more about Natalia. Visit website
Faculties / departments: Strings
---
Contact
For enquiries please contact:
Natalia Lomeiko
Violin professor