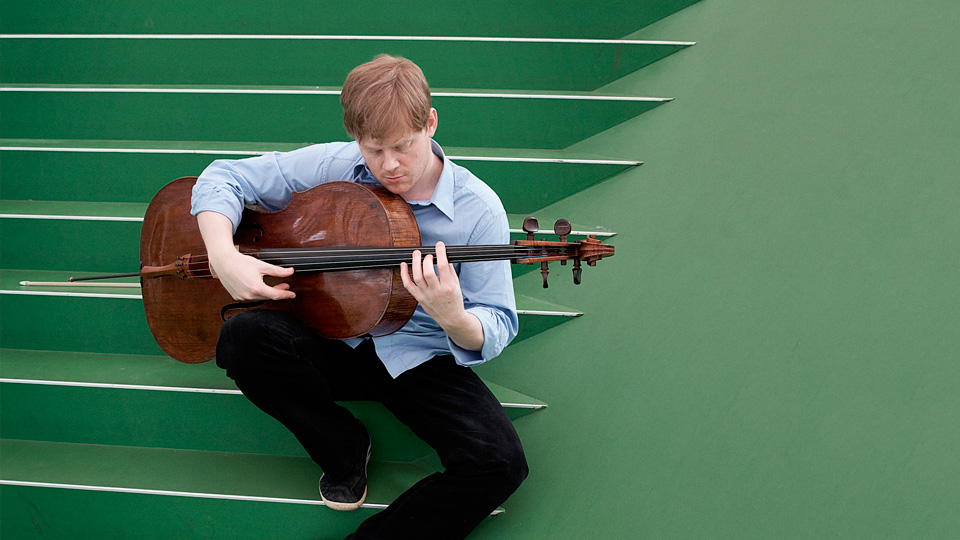 Praised internationally for his performances of the modern cello concerto, Jakob Kullberg is one of the most active and diverse young Danish instrumentalists.
Jakob studied in Amsterdam, London, Zagreb, Vienna and Copenhagen, with Harro Ruijsenaars, Dmitri Ferschtman, Valter Despalj, Mats Lidström, Morten Zeuthen and Anner Bylsma.
Top prize winner at international solo and chamber music competitions, twice winner of the Danish Grammy, most recently in 2013 for his concerto CD Momentum which was also nominated for the coveted Gramophone Award in London and chosen for 'Album of the Week' with Q2 Music, New York.
In 2011 he was awarded the Gladsaxe Music Prize and has been artist in residence for, amongst others, the Tivoli Garden Concert Hall, the International Carl Nielsen Violin Competition and New Music Orchestra, Poland.
Jakob's recent debut with the Royal Philharmonic Orchestra in London as well as with Ensemble Intercontemporain at one of their inter-sessions in Paris received excellent reviews, and he looks forward to concerto debuts with the Bergen Philharmonic and the BBC Philharmonic Orchestras. He is scheduled to record Per Nørgård's Remembering Child with Sinfonia Varsovia in December 2014. In the 2016/17 seasons he will embark on a two-CD recording project with the BBC Philharmonic Orchestra conducted by John Storgårds comprising concertos by Saariaho and Nørgård as well as the two cello concertos by Shostakovich.
He has returned frequently to prestigious international festivals such as the Aldeburgh Festival, the Warsaw Autumn Festival, the Huddersfield Festival and Bergen International Festival.
Jakob enjoys a unique working relationship with the Danish composer Per Nørgård, who has composed and dedicated numerous works for him; the two have developed a rare dialogical collaboration in which the composer utilises the creative potential of the cellist in an experimental composition process.
He is also a notable interpreter of the work of Bent Sørensen and in 2011 he moved to Paris to focus on his collaboration with Finnish composer Kaija Saariaho. As a teacher Jakob has garnered attention giving masterclasses internationally at the Royal Academy of Music in London, the Norwegian Academy of Music and the Karol Szymanowski Academy of Music in Poland, and has held a teaching position at the Royal Danish Academy of Music since 2005.
In 2013 he was appointed to the Norwegian Artistic Research Fellowship Programme and has been the artistic director of the Open Strings Cello Academy since 2004.
Faculties / departments: Strings
---
Contact
For enquiries please contact:
Jakob Kullberg
Cello professor