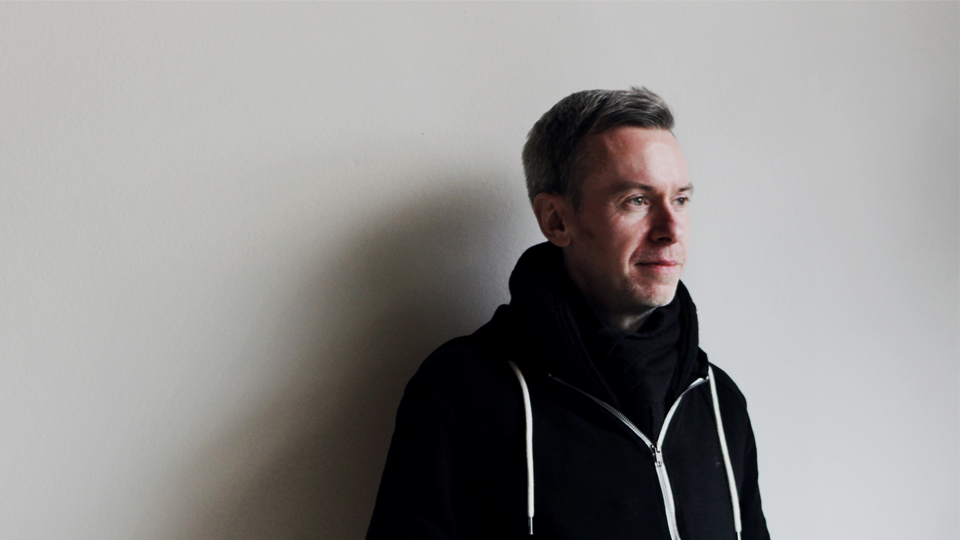 Ed Bennett joins the RCM as Masters Composition Coordinator in the Composition Faculty.
An Irish composer, Ed was born in Bangor, County Down. His body of work includes large-scale orchestral works, ensemble pieces, solo works, electronic music, opera, installations and works for dance and film.
His music has been described in the press as 'anarchic' by the Irish Times, 'stunningly intense' by the Quietus and 'thrilling' by Gramophone. His work is often characterised by its strong rhythmic energy, extreme contrasts and the combination of acoustic, electronic and multimedia elements; it was described in The Guardian as 'unclassifiable, raw-nerve music of huge energy and imagination' and by Sinfini Music as 'one of the most scintillating voices to emerge of late from the British Isles.'
Ed performs with and directs his own ensemble, Decibel, which is dedicated to the performance of new and experimental work and with whom he has released four critically acclaimed CDs of his music. Dzama Stories (Quartz Music) was described as 'a glorious addition to the contemporary canon…I haven't heard a disc of Irish Composition as vital and as urgent as this in a long while' by Musical Criticism which gave the work 5 stars.
My Broken Machines (NMC) was Chicago Time Out's No.1 Contemporary CD of 2011 while Togetherness (2018) was described in a 5 Star review in Classical Music Magazine as 'high-octane music that demands the listeners attention.' His latest portrait CD Psychedelia on NMC Records (2020) was described in the Sunday Times as 'Ebullient, deeply compelling music' and featured in the New York Times as one of their recommended releases of 2020.
Ed has been commissioned and performed in over 30 countries by many diverse artists, ensembles and organisations including the BBC Symphony and Philharmonic Orchestras, the National Orchestra of Belgium, RTE National Symphony Orchestra of Ireland, Ulster Orchestra, Rotterdam Philharmonic, the London Sinfonietta, Crash Ensemble, Icebreaker, Orkest de ereprijs, Fidelio Trio, Concorde, the Smith Quartet, Noszferatu, Garth Knox, Brett Dean, Reinbert de Leeuw, James MacMillan, Darragh Morgan, Xenia Pestova Bennett and Thomas Adés. He has also enjoyed collaborations with several artists working in different disciplines including those with choreographers Caroline D'Haese and Ann Van den Broek and writers Stacey Gregg and Cherry Smyth. He is active as a performer of experimental music and regularly performs in a duo with pianist Xenia Pestova amongst others.
In 2012 Ed Bennett was awarded the prestigious Philip Leverhulme Prize for the Performing Arts and was recently awarded the Arts Council of Northern Ireland's Major Individual Artist Award, the highest honour awarded to an artist from the region.
New album 'Psychedelia' out now on NMC Records. Order here, www.edbennett.co.uk
Reviews include; 'In a dark time, this music will make you smile' The New York Times, 'Deeply compelling music' Sunday Times, 'Propulsive genre-scrambling compositions full of bristling energy and edgy restraint' The Wire and 'Intense and full of suspended energy' BBC Radio Three Night Tracks
Faculties / departments: Composition
---
Contact
For enquiries please contact:
Composition Enquiries