GGSM, HonRCM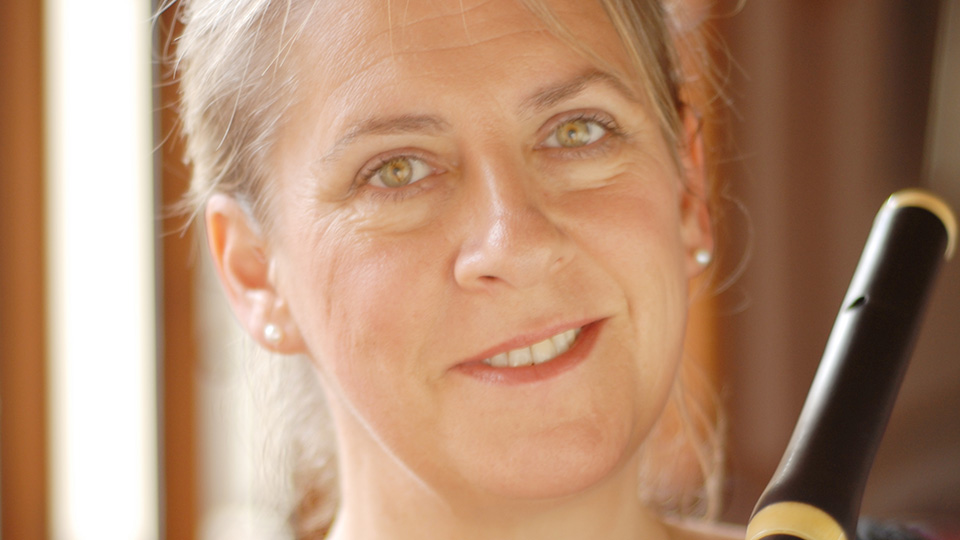 Born in England of Ukranian/Irish descent Lisa Beznosiuk is one of the worlds leading performers on early flutes. In her dual capacities as soloist and orchestral principal, she has travelled throughout Europe, Asia and North and South America, playing a wide range of 18th and 19th century repertoire with some of its finest interpreters.
She trained at the Guildhall School of Music in London where she developed a great interest and love for the wooden flute and it's music, studying with Stephen Preston. She also found herself busy playing harpsichord continuo.
Lisa regularly receives enthusiastic critiques for her live and recorded performances. Her solo recordings include the complete sonatas of Bach and Handel, concertos by Vivaldi and Mozart and several versions of Bach' Suite in B minor and Fifth Brandenburg Concerto. During 2007 Avie released her recording of Mozart's Flute Quartets and Beethoven's Serenade, performed on an original Grenser 4-keyed flute. As a valued principal player over many years in some of Englands best period instrument orchestras (Orchestra of the Age of Enlightenment, English Concert, English Baroque Soloists, Academy of Ancient Music, London Classical Players) she also features prominently on many discs of orchestral music from Bach to Brahms.
Lisa enjoys teaching and holds an international reputation as a teacher and coach. Many of her former students are now successful and well-known flautists.
Faculties / departments: Historical Performance
---
Contact
For enquires please contact: