FRAM, FRCM, HonRCM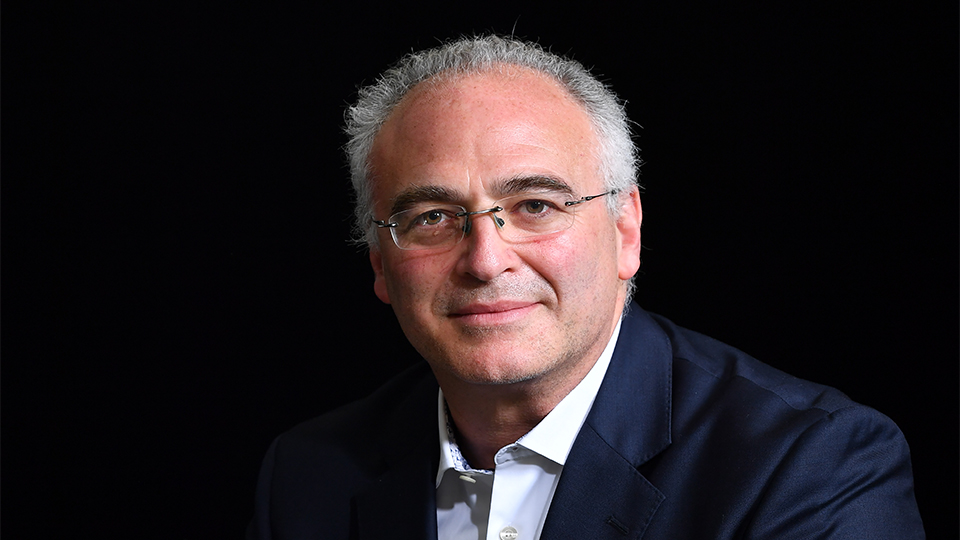 Combining a successful career across both theory and practice, Ashley is Chair and Head of Historical Performance at London's Royal College of Music, having been appointed a professor in 1994.
He has given masterclasses and lectures worldwide, including at The Juilliard School, Yale University, Case Western Reserve University, Jerusalem Academy of Music and Dance, Hong Kong Academy of Performing Arts, Oslo and Bergen Conservatories, Frankfurt Hochschule and Mozarteum in Salzburg. Recent lectures include Telemann and the baroque flute - a true synthesis explored through his solo flute fantasias, given at Nanyang Academy of Fine Arts Singapore (20/10/17) and Sydney Conservatorium of Music (24/10/17).
As Director of Florilegium much of Ashley's time is spent working and performing with Florilegium, the ensemble he co-founded in 1991. They have a busy touring schedule and have been recording with the Dutch label Channel Classics since 1993 and have made 30 recordings and given over 1000 concert performances.
As a soloist, he has performed worldwide, including concertos in the Sydney Opera House, Esplanade (Singapore), Teatro Colon (Buenos Aires), Concertgebouw (Amsterdam), Konzerthaus (Vienna), Beethoven-Haus (Bonn), Handel-Haus (Halle) and Frick Collection (New York).
He also records as a solo artist with Channel Classics and his recording of the complete Bach's Flute Sonatas was recently voted the best overall version of these works on either modern or period flute by Gramophone Magazine (February 2017).
In 2002 Florilegium became involved with Bolivian Baroque and since 2003 Ashley has been training vocalists and instrumentalists there. Initially solo singers, he formed Arakaendar Bolivia Choir in 2005. He has directed them in concerts in Bolivia, North America and Europe, including two major tours of UK and their three CDs. In 2008 Ashley was the first European to receive the prestigious Bolivian Hans Roth Prize, given to him in recognition of the enormous assistance he has given to the Bolivian native Indians, their presence on the international stage and the promotion and preservation of this music.
Selected recordings
G P Telemann, Essercizii Musici (recorded by Florilegium), Channel Classics CCS 40118 (2CDs) (2018) [LINK].
G P Telemann, Twelve Fantasias for Solo Flute (recorded by Ashley Solomon), Channel Classics CCS 40617 (2017) [LINK].
G F Handel, German Arias and Trio Sonatas (recorded by Florilegium & Gillian Keith), Channel Classics CCS 35117 (2017) [LINK].
G P Telemman, Concertos and cantata Ihr Volker Hort (recorded by Florilegium & Clare Wilkinson), Channel Classics CCS 38616 (2016) [LINK].
J S Bach, Brandenburg Concertos (recorded by Florilegium), Channel Classics CCS 35914 (2CDs) (2014) [LINK].
All liner notes to these recordings written by Ashley Solomon, many of these recordings also produced by Ashley Solomon.
Selected publications
Solomon A (2017, November), Telemann's collection of instrumental works, Scherzo, 334 [LINK].
Twelve fantasias in 7 questions: Ashley Solomon's new Telemann disc (2017, September) Revoice Magazine, 5 [LINK].
Find out more about period music ensemble Florilegium Visit website
Bolivian Baroque 60 Minutes documentary Visit website
Channel Classics YouTube film Bolivian Baroque Visit website
Floregium Bolivian Baroque CD Visit website
Floregium Bolivian Baroque CD Vol 2 Visit website
Floregium Bolivian Baroque CD Vol 3 Visit website
Faculties / departments: Historical Performance, Research, Academic staff
---
Contact
For enquiries please contact: