BMus, PPRNCM, GRNCM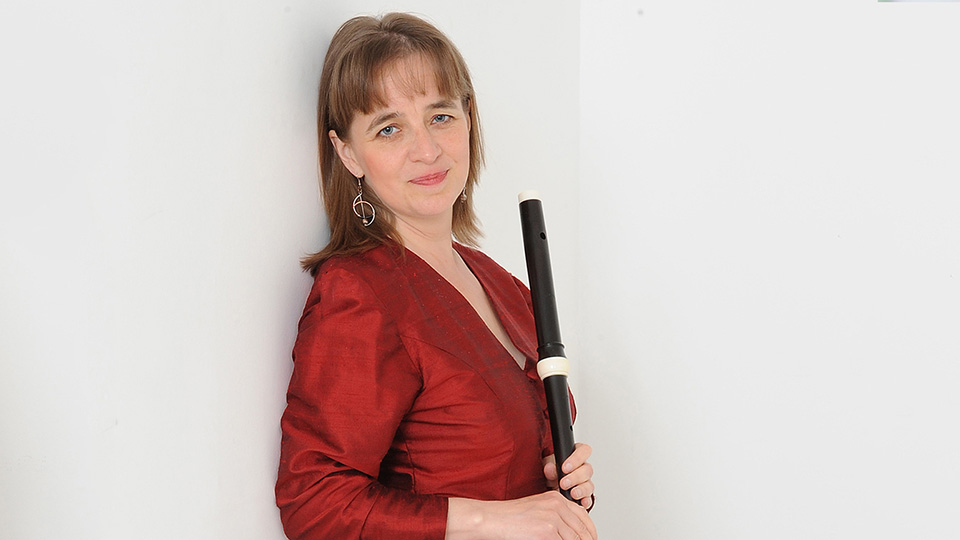 Since winning first prize at the American National Flute Competition, Rachel Brown has become known for her versatility on modern and historical flutes and recorders. She plays principal flute and recorder with the Academy of Ancient Music, the Hanover Band, the King's Consort, Collegium Musicum 90, London Baroque and the Parley of Instruments, with whom she has given many concerto appearances in Europe, America, Canada and Japan. Recent highlights include concerts at London's Wigmore Hall performing Telemann concertos on both flute and recorder with AAM, Mozart's D major Flute Concerto with the Orchestra of the Age of Enlightenment, Bach and Agrell concertos with Concerto Copenhagen and Quantz and Handel concertos with the London Handel Players. Her performance of the Telemann fantasias at the American National Flute Association's 2007 Convention received a standing ovation.

Rachel's solo recordings include three recital discs of French Baroque Music, Quantz Sonatas and works by Schubert and Boehm for Chandos Records and recordings of C.P.E. Bach and Quantz Flute Concertos for Hyperion. Her two discs with the London Handel Players, the first of Handel's trio sonatas op 5, the second, Handel at Home, which includes his Concerto in G minor and a selection of 18th-century arrangements of operatic arias, have been highly acclaimed. Forthcoming recordings include Telemann's Fantasias for solo flute and Handel's flute and recorder sonatas, op 1.

In great demand as a teacher, Rachel has given masterclasses in the USA, Canada, Sweden, Poland, Spain, Holland, Belgium and New Zealand. She taught for many years at the Royal Northern College of Music in Manchester where she originally studied with Trevor Wye and Lisa Beznosiuk. Rachel is now professor of baroque flute at the Royal College of Music in London. She is author of the Cambridge handbook to The Early Flute and has composed cadenzas for the new Bärenreiter edition of Mozart Flute Concertos.
Faculties / departments: Historical Performance
---
Contact
For enquiries please contact: