MMus, MA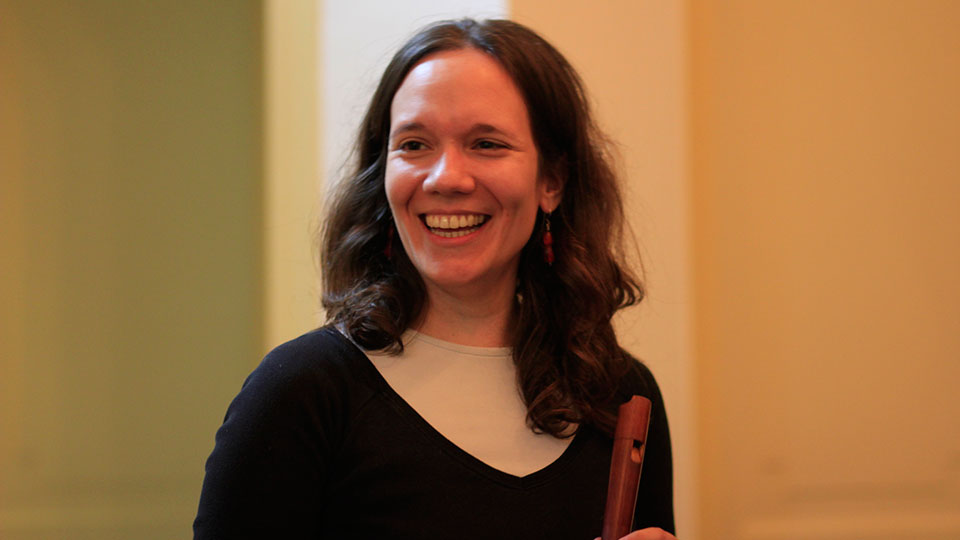 María Martínez Ayerza was born in Cuenca, Spain, where she started her musical training. She graduated with distinction at the Conservatory of Seville in 2000 and moved to The Netherlands to continue her studies with Paul Leenhouts at the Amsterdam Conservatoire. She also studied Musicology at the University of Amsterdam, receiving her Master of Arts degree with distinction.
María is a member of The Royal Wind Music, where she is a member of the artistic management since 2010, ÆroDynamic, an innovative trio of voice and two recorders, recorder quintet Seldom Sene and trio Audi Alteram (recorder, organ and historical bassoons). She also works with ensembles such as La Grande Chapelle and Ensemble Odyssee.
Besides teaching at the RCM, María is a coach at The Royal Wind Music Academy, a series of workshops on consort music for recorder students at the Amsterdam Conservatoire. She has also taught courses and masterclasses in The Netherlands, Spain, Portugal, Belgium, England and Australia.
Given her commitment to bring music to new audiences, María performs regularly for young children at nurseries, community centres and primary schools in cooperation with the Memorable Moments Foundation, Amsterdam. She is also the editor-in-chief of Blokfluitist, the only specialised recorder magazine published in Dutch, and co-initiator of the Open Recorder Days Amsterdam, a biennial four-day international festival and competition that will be held for the third time in October 2017.
See also Visit website
Faculties / departments: Historical Performance
---
Contact
For enquires please contact: