MMus, PhD, FRCM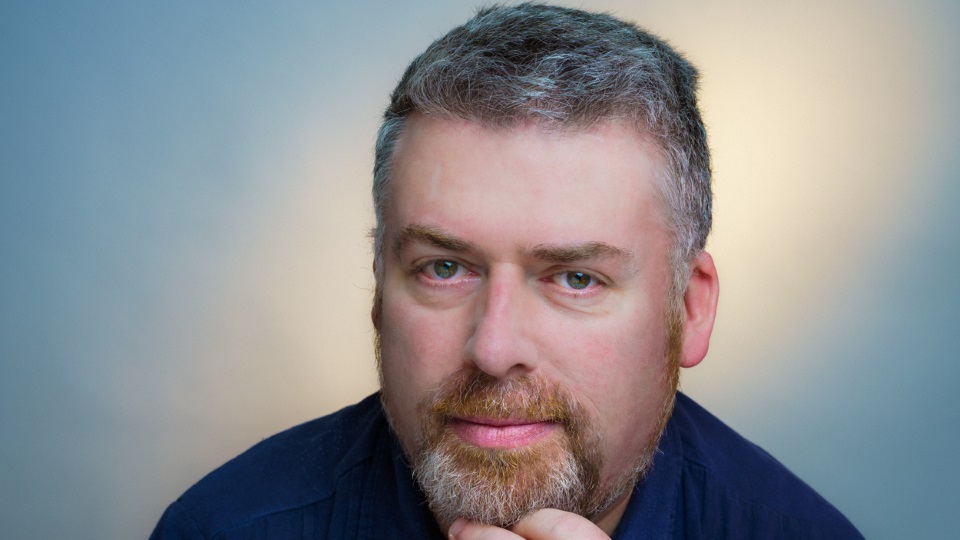 Jonathan Cole is a London based composer and teacher.
From 1997 to 2006 he composed a series of acclaimed works, working closely with the London Sinfonietta who premiered three pieces and toured his music in Sweden and Switzerland, recording Testament with conductor Oliver Knussen. Both Ouroboros II and Testament were nominated for RPS awards and in 1999 he was awarded the Royal Philharmonic Composition prize. In 1999, 2000 and 2002 his music was featured as part of the 'State of the Nation' Festival in London's South Bank Centre. Advocates of his music have included George Benjamin who commissioned Penumbra for the London Symphony Orchestra in 2003 and Mark Anthony Turnage who programmed works with both the BBC Philharmonic and the Chicago Symphony Orchestra.
His recent music has been described by Tim Rutherford-Johnson as sounding "a world away from anything written by his British contemporaries" marking him out "as one of the most strikingly original and provocative voices in British contemporary music." This music explores the relationship between score and performers and draws on the sounds of London, conjuring up structures which seem to exist on the fragile threshold between crystallization and decay.

His works have been broadcast on BBC Radio 3 as well as in Belgium, Japan, Sweden and USA. CDs include Caught (Composer's Ensemble), Testament (London Sinfonietta) and tss'k'haa (Roderick Williams).

From 2009 - 2013 he was composer-in-association with the London Contemporary Orchestra and in 2012 he was instrumental in setting up the re:sound collective.

Jonathan Cole is a professor of composition at the Royal College of Music where he leads the taught postgraduate composition course and has also taught at King's College, London and the Purcell School.
I lead the MComp and MMus programmes in composition giving lectures and workshops and organising visits by composers and various other events which form part of the course. I also teach undergraduate, Masters, Artdip and Doctoral students.
Published compositions
Hidden Corners (2019-20), for solo string instrument (c.25 mins)
Templum (2019-20), for solo organ (35 minutes)
A Passing Moment (2019), for viola and cello (8 mins)
Ascending Circles (2018), for solo viola (c.50 mins)
Thirteen Verses (2017), for voice, three cellos and percussion (c.10 mins). Premiered 3rd December 2017 at the Institute of Contemporary Arts, London.
50 Florentine Breaths (2016), for solo flute (c.10 mins). Recorded by Sara Minelli, EMA Vinci Contemporanea 700121 [LINK].
14 Pianos (2016), for fourteen pianos (c.8 mins). Premiered by various pianists led by Antoine Francoise at the Great Exhibitionists Festival on 29th June 2016 at the Great Exhibitionists Festival, Royal College of Music.
Walls Have Mouths (2015), for voices, flutes, bowed guitar and double bass (c.20 mins). Commissioned by Spun Through Shadows and premiered on 5th March 2015 at the Royal Academy of Arts, London.
Mamitu (2014), for string trio and bells (c.9 mins). Commissioned for Change Ringing and premiered on 4th December 2014 at Lime Wharf, London.
Menhir (2014), for saxophone quartet (c.18 mins). Premiered by the Fukio Quartet on 18th November 2014 at the Huddersfield Contemporary Music Festival.
Anuras (2014), for three cellos and voice (c. 16 mins). Premiered by Silje Aker Johnsen/ Tre Voci on 26th January 2014 at King's Place, London.
Find out more about Jonathan. Visit website
View Jonathan's profile on the Ricordi website. Visit website
Hear Jonathan's recent pieces. Visit website
Faculties / departments: Composition, Research
Research
Research areas
Research students
Latest Publications
Cole, J. (2020) Templum. [Composition] (Unpublished)
Cole, J. (2020) A passing moment. [Composition] (Unpublished)
Cole, J. (2019) Hidden corners. [Composition] (Unpublished)
Cole, J. (2018) Ascending circles. [Composition] (Unpublished)
Cole, J. (2017) 50 Florentine breaths. [Composition] (Unpublished)
Cole, J. (2017) 13 verses. [Composition] (Unpublished)
Cole, J. (2016) 14 pianos. [Composition] (Unpublished)
Cole, J. (2015) Djimbala. [Composition] (Unpublished)
Cole, J. (2015) Walls have mouths. [Composition] (Unpublished)
Cole, J. (2014) Anuras. [Composition] (Unpublished)
Cole, J. (2014) Mamitu. [Composition] (Unpublished)
Cole, J. (2014) Sir-namnar. [Composition] (Unpublished)
Cole, J. (2013) Menhir. [Composition] (Unpublished)
Cole, J. (2013) Nadanu [revised version]. [Composition] (Unpublished)
Cole, J. (2012) Giri kur dab. [Composition]
Cole, J. (2012) Nadanu. [Composition] (Unpublished)
Cole, J. (2012) Un-veiled litanies. [Composition] (Unpublished)
Cole, J. (2009) Ash relics. [Composition]
Cole, J. (2009) Burburbaba za. [Composition]
Cole, J. (2008) Simulacrum. [Composition] (Unpublished)
Cole, J. (2008) Tss-k-haa. [Composition]
Cole, J. (2007) Music and architecture: confronting the boundaries between space and sound. [Video]
Cole, J. (2006) Scrawling out. [Composition]
Cole, J. (2005) Magnificat and nunc dimittis. [Composition]
Cole, J. (2005) Testament. [Composition]
Cole, J. (2004) Penumbra. [Composition]
Cole, J. (2004) Sandlining. [Composition]
Cole, J. (2003) Elegy. [Composition]
Cole, J. (2003) Temporale distante (penumbra II). [Composition]
Cole, J. (2002) Assassin hair. [Composition]
Cole, J. (2002) Brood. [Composition]
Cole, J. (2002) Go tango. [Composition]
Cole, J. (2002) Marble Arch 4.30. [Composition]
Cole, J. (2002) Suntrap. [Composition]
Cole, J. (2002) Tafos. [Composition]
Cole, J. (2000) Bridal song. [Composition]
Cole, J. (1999) Ouroboros I. [Composition]
Cole, J. (1999) Ouroboros II. [Composition]
Cole, J. (1999) Totem. [Composition]
Cole, J. (1999) Trapdoor. [Composition]
Cole, J. (1998) Caught. [Composition]
Cole, J. (1998) Crocodile. [Composition] (Unpublished)
Cole, J. (1998) Seascape. [Composition] (Unpublished)
Cole, J. (1997) Incantation. [Composition]
Cole, J. (1997) Quicksilver. [Composition]
Cole, J. (1997) Rude mood. [Composition] (Unpublished)
Cole, J. (1997) Sorful ter. [Composition]
Cole, J. (1995) A group of memories. [Composition]
Contact
For enquiries please contact:
Dr Jonathan Cole
Head of Composition