BM, MMus, PhD, SFHEA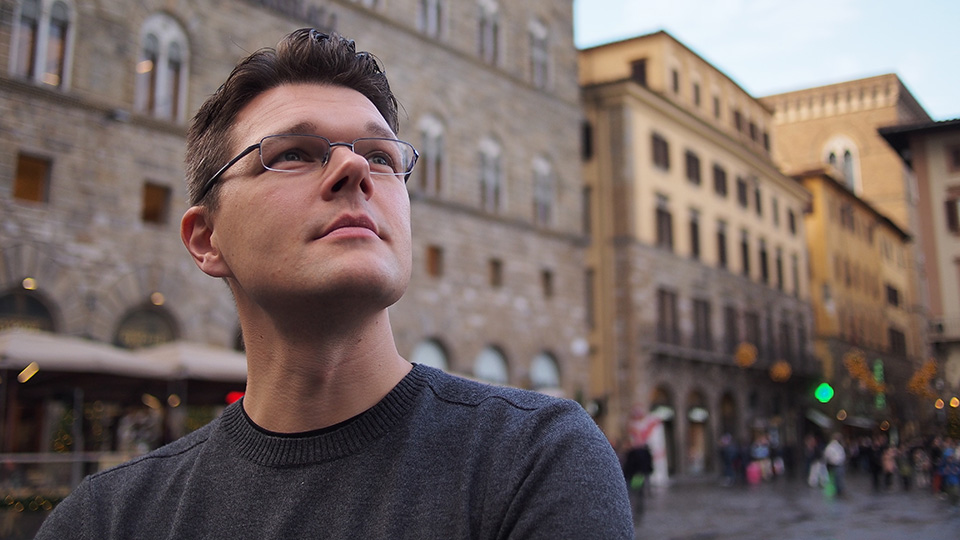 Vasco Hexel (BM, MMus, PhD) has composed original scores for award-winning animations, short films, documentaries, TV idents, commercials, production music and feature films. He has worked with acclaimed directors Chris Cunningham, documentarian and journalist Aliya Salahuddin and animator Christoph Steger. His music has been featured on the BBC's Panorama, Horizon and The One Show, Channel 4's Dispatches, E!'s Keeping Up With the Kardashians, ABC's Jimmy Kimmel Live! and NBC's Dateline. His catalogue has been heard across the BBC network, RAI2 (Italy), ZDF (Germany), Arte (France/Germany) and ORF (Austria). Vasco's music was used exclusively for the 2012 Christmas branding of S4/C (Wales) and he created the new sonic identity of Kanal D (Romania) in 2009. Past and current clients include Mercedes-Benz, SKY Sports, BBC Sports, RSA Films, Music Sales, SohoMusic and Universal Publishing Production Music as well as fashion brands Gucci, Boden and D S Dundee.
As an educator and scholar Vasco is passionate about coaching aspiring screen composers and filmmakers, devising and delivering relevant, industry-facing, hands-on training on the creation and function of music in screen media. Vasco's academic writing and talks continue to nourish the appreciation of film music and explore the creative practice of film music creation and sound composition. In 2016 he published his first book, Hans Zimmer and James Newton Howard's The Dark Knight — A Film Score Guide. (Lanham, MD: Rowman & LIttlefield, 2016).
Selected publications
Hexel V (forthcoming), The Film and Media Creator's Guide to Music, Routledge [ISBN 9781138055728].
Hexel V (2016), Hans Zimmer and James Newton Howard's The Dark Knight: A Film Score Guide, Rowman & Littlefield [ISBN 9781442266728].
Hexel V (2014), Understanding Contextual Agents and their Impact on Recent Hollywood Film Music Practice (doctoral dissertation), Royal College of Music.
Hexel V (2013), Silence won't fall: Murray Gold's music in the Steven Moffat era, in A O'Day (ed.) Doctor Who, the Eleventh Hour: A Critical Celebration of the Matt Smith and Steven Moffat Era, I B Tauris Publishing [ISBN 9781780760186].
Hexel V (2010), The use of dance music and the synergy of narrative vehicles in Run Lola Run, The Soundtrack, 3 (2), 83-96 [DOI].
Find out more about Vasco Visit website
Faculties / departments: Composition, Research
Contact
For enquires please contact:
Vasco Hexel
Area Leader in Masters Programmes in Composition for Screen