BA, MA, DMus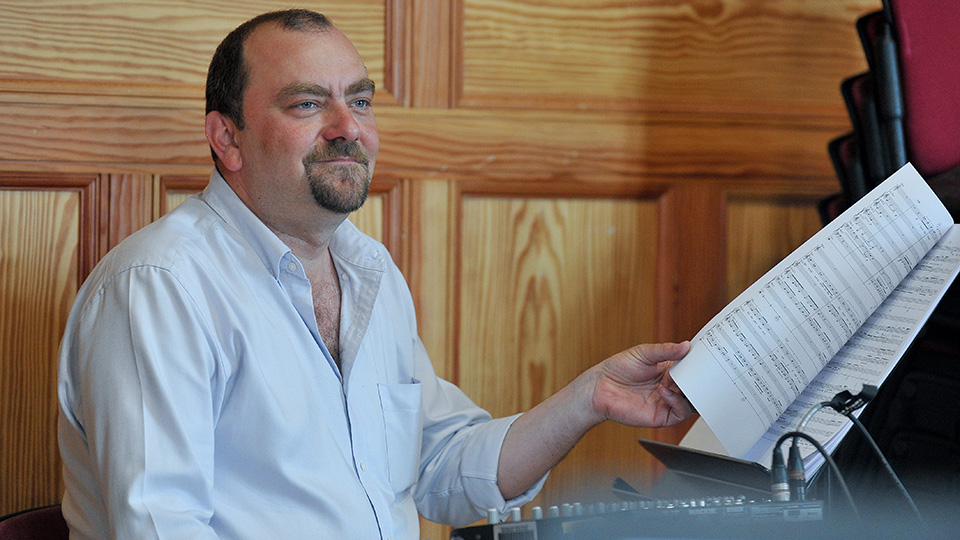 Originally graduating with a degree in biochemistry from Oxford, Michael Oliva is now a composer, with a fondness for writing operas and microtonal music for electronics and woodwind.

He is composer in residence with the contemporary music ensemble rarescale, performing regularly with them in the UK, Europe and the United States, and is published by Tetractys. His music has been featured at festivals around the world including Huddersfield, Spitalfields, CalArts, The Rest is Noise Festival at London's Southbank Centre and the Spark Festival of Electronic Arts.

In addition he runs madestrange opera, a company dedicated to producing new forms of the genre for modern audiences. With madestrange he has premiered his multimedia operas Black & Blue in 2004, Midsummer in 2005 and The Girl Who Liked to be Thrown Around in 2007. In 2010 he completed a new Requiem for the choir Mosaic, which was premiered at St Alban's Cathedral, and he is currently working on a new full length opera Singularity.

As well as over 40 theatre scores, works include Xas-Orion for oboe/cor anglais and electronics, Torso for wind orchestra, Dungeness a concerto for large ensemble with electronics, Night Crossing for wind trio with computer, Apparition and Release for quartertone alto flute and electronics, and the song cycle Dover Beach.

Michael teaches composition with electronics at the Royal College of Music. He is 'Area Leader for Electroacoustic Music' and runs the termly "From the Soundhouse" series of concerts of music with electronics. He has also lectured regularly in music technology at Imperial College, London and researches and publishes on microtonal harmony and the use of interactive video systems in opera.
Find out more about Michael. Visit website
Faculties / departments: Composition, Research
Research
Research areas
Research supervisors
Research students
Latest Publications
Oliva, M. (2018) Electronic instruments. In: The Cambridge Encyclopedia of Historical Performance in Music. Cambridge University Press, Cambridge, pp. 211-212. ISBN 9781107108080 (hardback) 9781108698573 (e-book)
Oliva, M. (2017) Passacaglia. [Composition] (Unpublished)
Contact
For enquires please contact:
Michael Oliva
Composition professor