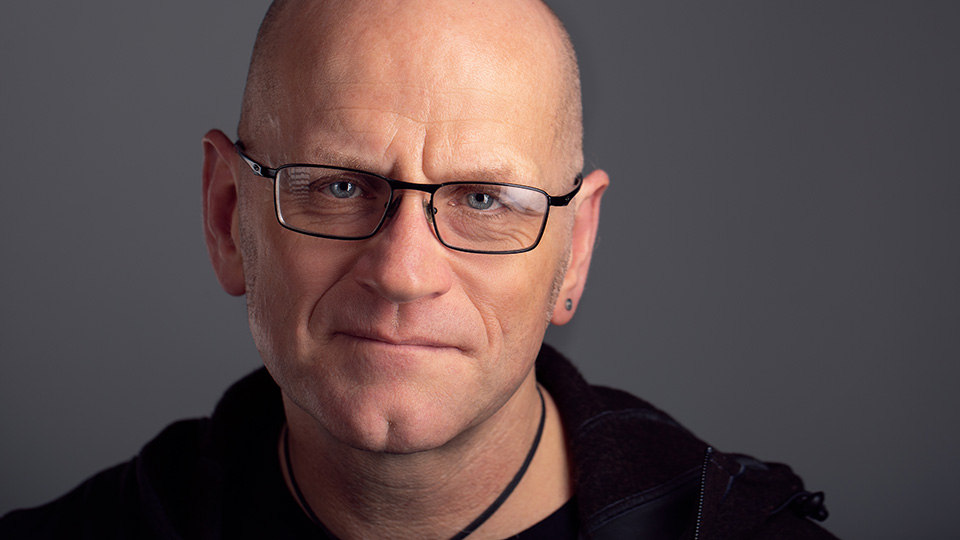 Dave Camlin is a musician whose work is grounded in a passionate belief in the humanising nature of music-making, and whose musical practice spans performance, composition, teaching and research. His research interests focus on the benefits of group singing, musician training and Community Music (CM), and are grounded in a philosophy of 'music in three dimensions' which recognises the interdependence between the dimensions of music performance and participation, and their social impact. Current research projects include:
Fellowship of Hill and Wind and Sunshine, an AHRC- and ACE-funded project with the UK National Trust exploring the benefits of group singing on Lake District mountain summits and in virtual reality.

Making Sense of Group Singing, pioneering the use of Sensemaker® as an innovative app-based methodology for building an understanding of cultural value based on people's personal narrative accounts of art and cultural experience.

Action Research into the portfolio musical careers of musicians in the North East UK, and the 'career creativities' necessary to sustain a successful career in music.
He performs solo, and with a variety of ensembles, including vocal group Mouthful, acoustic song-writers' collective The Coast Road, and Celtic rock band Tryckster. He was the founding Creative Director of Cumbrian music organisation, SoundWave, from 2005-10, and one of the organisers of Solfest music festival in Cumbria from 2004 - 2015. He is currently a trustee of the Natural Voice Network (NVN), and leads a number of choirs in west Cumbria and the North East who perform regularly.
Selected publications
Camlin DA & Zeserson K (2018), Becoming a community musician: a situated approach to curriculum, content, and assessment, in B Bartleet & L Higgins, eds., The Oxford Handbook of Community Music (pp. 711-733), Oxford University Press [ISBN 9780190219505].
Camlin DA (2017, May), Mind the gap! paper presented at Walking the Boundaries, Bridging the Gaps: International Community Music Conference , Wilfrid Laurier University, Canada.
Higgins L & Willingham L (2017), Dave Camlin: Case Study, In Engaging in Community Music: An Introduction (pp. 3032–3114), Routledge [ISBN 9781138638167].
Camlin DA (2016, November), Libraries gave us power, paper presented at the International Centre for Community Music Student Research Conference, York St. John University.
Camlin DA (2016), Music in Three Dimensions (doctoral dissertation), University of Sunderland.
Camlin DA (2015), This is my truth, tell me yours: emphasising dialogue within participatory music, International Journal of Community Music 8 (3), 233–257 [LINK].
Camlin DA (2015, June), What's love got to do with it? Paper presented at the International Centre for Community Music Student Research Conference, York St John University.
Camlin DA (2014), Whose quality is it anyway? Journal of Arts and Communities 6 (2+3), 99–118 [LINK].
Personal website Visit website
Academia.edu Visit website
ResearchGate Visit website
Faculties / departments: Programmes, Research
Latest Publications
We could not find any research listings from this staff member.
Contact
For enquires please contact:
Dr Dave Camlin
Lecturer in Music Education