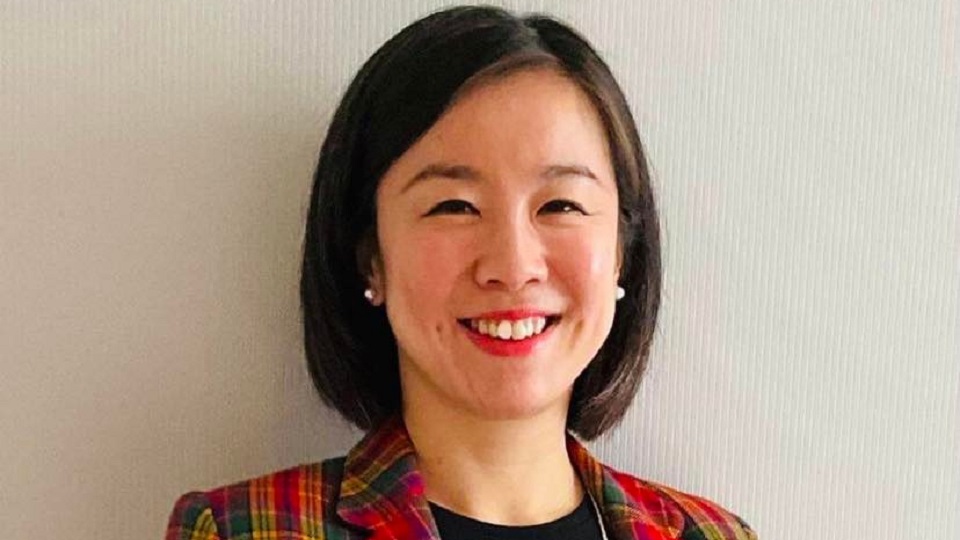 Dr. Yuiko Asaba is a Marie Sklodowska-Curie Global Research Fellow at the Royal College of Music. Trained as a tango violinist in Buenos Aires, Dr. Asaba has performed professionally as a member of the National Orchestra of Argentine Music 'Juan de Dios Filiberto' in Argentina, and Tango Orchestra Astrorico in Japan. She completed a Ph.D. in Music at Royal Holloway, University of London in 2017.
Yuiko's research centers on Argentine tango in Japan and China as a window into the rarely investigated East Asia-Latin America musical nexus, bridging dance studies, East Asian and Latin American studies, and migration studies. Her forthcoming book, Tango in Japan: Performing and Orchestrating a Distant Music (University of Hawai'i Press, 2023), is the first in-depth study on Japan-Argentina musical connections dating back to the 1910s up to the present. Funded by the European Commission, Yuiko is currently at work on her next book, provisionally titled Choreographing Emigration: Japanese Tango Musicians in Manchuria and Shanghai, 1920-1946, which seeks to join the current debates on decolonizing the global popular music histories.
She is currently co-leading two EU-funded research projects: "Resonating Across Oceanic Currents: A Maritime History of Popular Music in and from Japan, 1920s-1960s", and "'Asia - Latin America' as Performance and Knowledge: Decentering Global Music History in the 20th Century". She serves as the Editorial Assistant on the Editorial Board of the Yearbook for Traditional Music.
Yuiko previously worked at the University of Oxford, Royal Holloway, University of London, and the University of Huddersfield. She holds the Associate Fellowship of the Higher Education Academy. At the Society for Ethnomusicology, Yuiko has acted as the Chair of its Council Nominating Committee and Council Secretary, currently serving as a founding committee member of its new Global Online Chapter.
Selected Publications
Asaba Y (forthcoming 2024), Tango, emotion, and transculturality in the Twentieth and Twenty-First Centuries, in K Link & K Wedland (eds.), The Cambridge Companion to Tango, Cambridge University Press.
Asaba Y (forthcoming 2023), Tango in Japan: Orchestrating and Performing a Distant Music, University of Hawai'i Press.
Asaba Y (forthcoming 2023), 'Why do Japanese people love tango?': a cultural history of tango in Japan and an ethnography through the 'self', in M Nagatoni & Y Wajima(eds.), The Cultural Histories of Popular Musics: Re-Reading Postwar Japan, Minerva Shobo.
Asaba Y (2022), Demarcating status: tango music and dance in Japan, 1913-1940, in K Nathaus & J Nott (eds.), Worlds of Social Dancing: Dance Floor Encounters and the Global Rise of Couple Dancing, c. 1910-40 (pp. 154-176), Manchester University Press [ISBN 978-1-5261-5625-9].
Asaba Y (2020), The reception of tango and the creation of its authenticity in twentieth century Japan: a study from the perspective of "Internalized Modernity", Popular Music Studies, 24, 3-15 [DOI].
Asaba Y (2019), 'Folds of the heart': performing life-experience, emotion, and empathy in Japanese tango music culture, Ethnomusicology Forum, 28 (1), 45-65 [DOI].
Asaba Y (2019), The arrival of tango in Japan: allure, fear, and morality in early twentieth century Japan, The Japan Society Proceedings, 155, 106-123 [LINK].
Asaba Y (2017), Review of Tracing Tangueros: Argentine Tango Instrumental Music by K Link, & K Wendland, Music and Letters, 98 (3), 498-500 [DOI].
Faculties / departments: Research
Contact
For enquiries please contact:
Dr Yuiko Asaba
MSCA Global Research Fellow