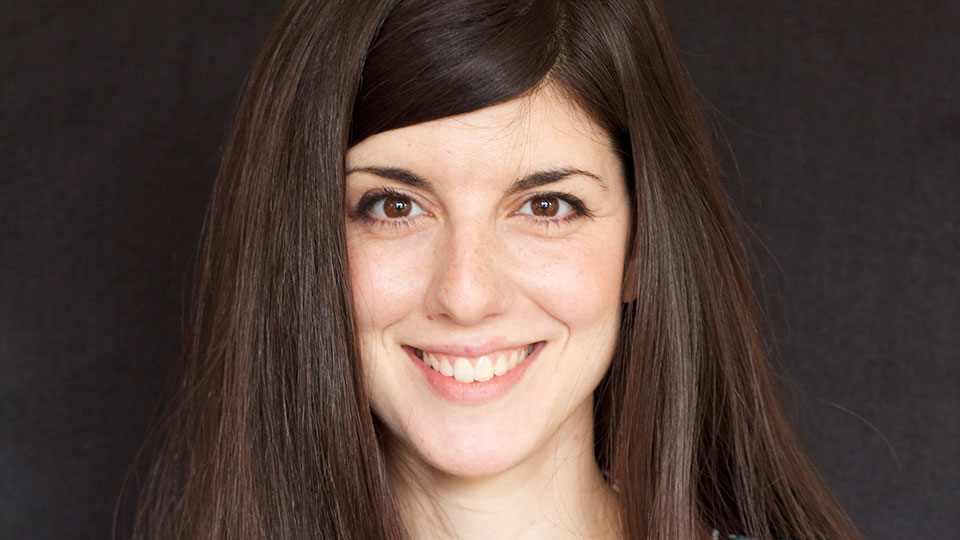 Raquel García-Tomás is a composer specialising in multidisciplinary creation who is currently pursuing a Doctorate at the RCM. Her recent projects include collaborations with the English National Ballet, the Royal British Society of Sculptors, the Royal Academy of Arts and the Dresdener Musikfestspiele. She has been the Invited Composer of the contemporary music festival Sampler Sèries 2015/16 organized by L'Auditori de Barcelona.
Raquel's music has been premiered all around Spain in venues such as the Palau de la Música Catalana, Fundació Tàpies, Teatre Lliure, CCCB, Fabra and Coats – Mixtur, Es Baluard Museum of Palma de Mallorca, Zaragoza's Concert Hall, La Casa Encendida, Auditorio 440 – Museo Reina Sofía, and L'Auditori de Barcelona (Els concerts de l'Acadèmia, Premis Tutto, JIC, 6è Festival de Percussió de Catalunya and Festival Japó). Her works have also been performed in Berlin, Dresden, Karlsruhe, Stuttgart, Orléans, Lyon, Basel, Lausanne, Porto, Edinburgh, Nagoya, Cairo, Buenos Aires, Rosario and especially in London: St. Martin in the Fields, Amaryllis Fleming Concert Hall, National Portrait Gallery, Royal British Society of Sculptors, Royal Academy of Arts and The Place. Raquel has received commissions and worked with ensembles such as the Oslo Sinfonietta, Phace Ensemble, Experimental Funktion, CrossingLines Ensemble, Plural Ensemble, and BCN216. Within the frame of operatic creation, she has taken part in DIDO Reloaded, produced by Òpera de Butxaca i Nova Creació and has been awarded, thanks to the opera go, ÆNEAS, go!, with the Neuköllner Oper's Berliner Opernpreis'14. In 2015, she premiered disPLACE at the MusikTheaterTage Wien Festival, which has also been performed within the season 2016/17 of Teatro Real, Madrid. In 2016, she collaborated as a composer and video artist with the stage director Matthias Rebstock in the creation of Büro für postidentisches Leben, premiered at Festival GREC in Barcelona and Neuköllner Oper in Berlin.
In November 2017 Raquel was awarded El Ojo Critico Composition Prize for young artists , with particular note being made of her multi-disciplinary compositions.
Find out more about Raquel Visit website
Faculties / departments: Research
Research
Research areas
Research supervisors
Contact
For enquires please contact:
Raquel Garcia-Tomas
Early Career Researcher