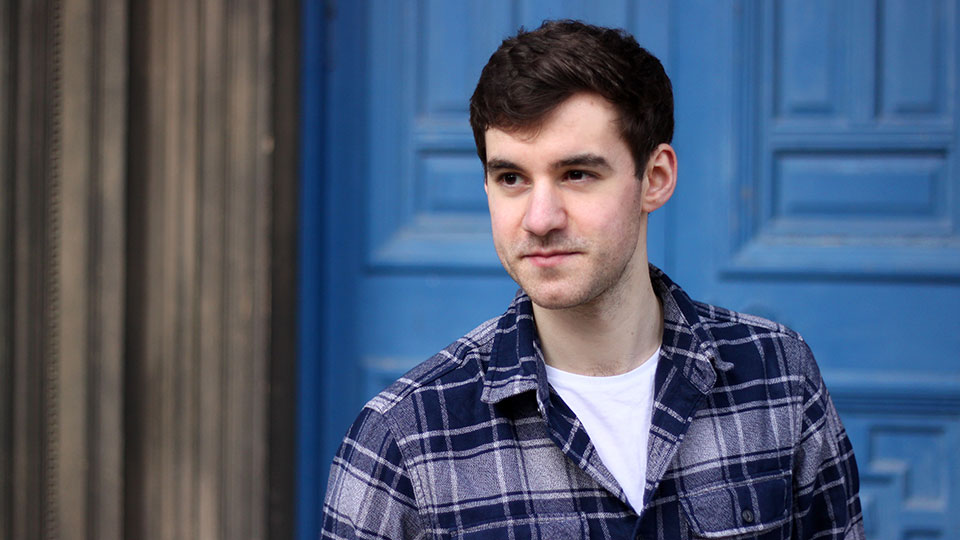 Edwin Hillier read Music at Cambridge University, before completing a Masters in Composition at the Royal College of Music. He is currently pursuing a DMus at the RCM under the supervision of William Mival and Jonathan Cole.
Edwin's music has been performed internationally, including premieres at the Huddersfield Contemporary Music Festival (2014, 2015), L'Abbaye de Neumünster, Luxembourg (2015) and Royaumont Festival, France (2016, 2017), and by artists and ensembles including the London Sinfonietta, Lore Lixenberg, LUCILIN (Luxembourg), Tête à Tête Opera, the Fournier Trio, Trio Aporia, members of EXAUDI, Talea Ensemble (US) and conductors James Baker and Gary Walker. His work 'hibeh' features on the NMC Record Label.
Edwin has been selected for composition programmes including Voix Nouvelles (Royaumont), Dartington International Summer School, and Sound and Music's Next Wave initiative, and was Composer-in-Residence at Handel House Museum from 2014-15. He has received tuition from Pierluigi Billone, Raphael Cendo, Frédéric Durieux and Rebecca Saunders amongst others.
Find out more about Edwin. Visit website
Faculties / departments: Research
Research
Research areas
Research supervisors
Contact
For enquiries please contact:
Edwin Hillier
Doctoral Student