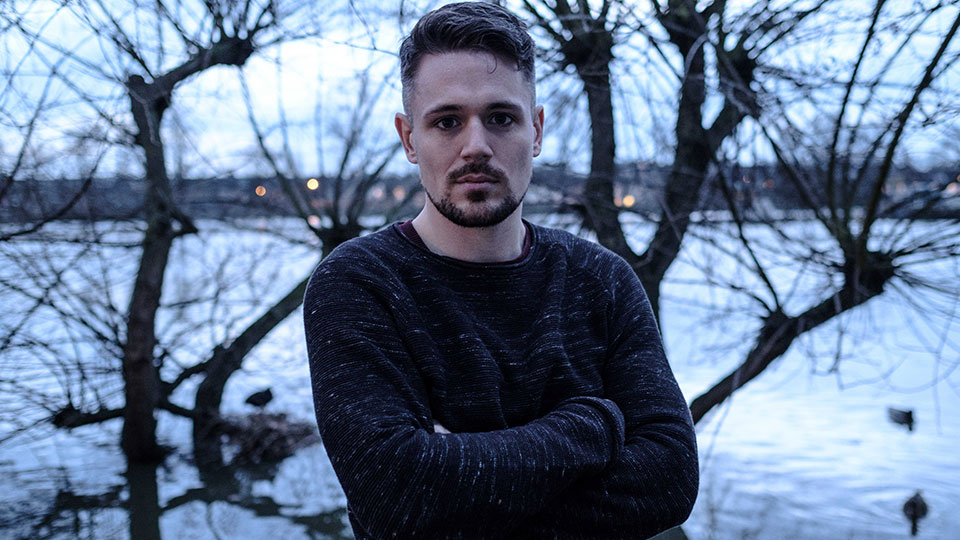 Ruaidhri Mannion is an Irish composer and electronic music performer based in London. Drawing on wide range of interdisciplinary artistic influences, his work often combines live instruments and electronics to explore the liminal spaces between different experimental music practices. He also releases music under the alias 'I AM RHINO AND RUIN'. Ruaidhri is currently studying towards his Doctorate at the Royal College of Music in London under the supervision of Dr. Jonathan Cole and Gilbert Nouno (IRCAM), and generously supported by the Soirée d'Or Award. He had previously studied with Kenneth Hesketh, graduating from the Royal College of Music with an MMus in Advanced Composition and awarded distinction, and before that at Queen's University in Belfast, beginning his composition studies with Piers Hellawell.
Recent highlights have included a commission for the 'History of Nothing' exhibition at the White Cube Gallery in Bermondsey, working with artist Eloise Hawser on the performance installation 'Tribunal of the Dusk. Ruaidhri has also written a saxophone sextet performed at the Royal Academy of Art's 'Sensing Spaces: Architecture Reimagined' exhibition and created an interactive electroacoustic performance at the Tate Modern's critically acclaimed 'Matisse: The Cut-Outs' exhibition. Ruaidhri's music has been broadcast on BBC Radio 3, Resonance FM, Radio Télévision Suisse, BBC Radio 1 NI, BBC Radio Foyle, RCA Radio and been performed in venues such as the Tate Modern, King's Place, Royal Academy of Arts, Cadogan Hall, Sonic Arts Research Centre, National Portrait Gallery and Konservatorium Bern. He has released remixes on NONCLASSICAL/Naxos, and an album of work for piano and live electronics with the Swiss pianist, Antoine Francoise. He is also a member of the Kammer Klang team, running monthly experimental music nights at Café OTO.
Listen to Ruaidhri's work on SoundCloud. Visit website
Find out more about Ruaidhri. Visit website
Faculties / departments: Research
Research
Research areas
Research supervisors
Latest Publications
We could not find any research listings from this staff member.
Contact
For enquires please contact:
Ruaidhri Mannion
Early Career Researcher