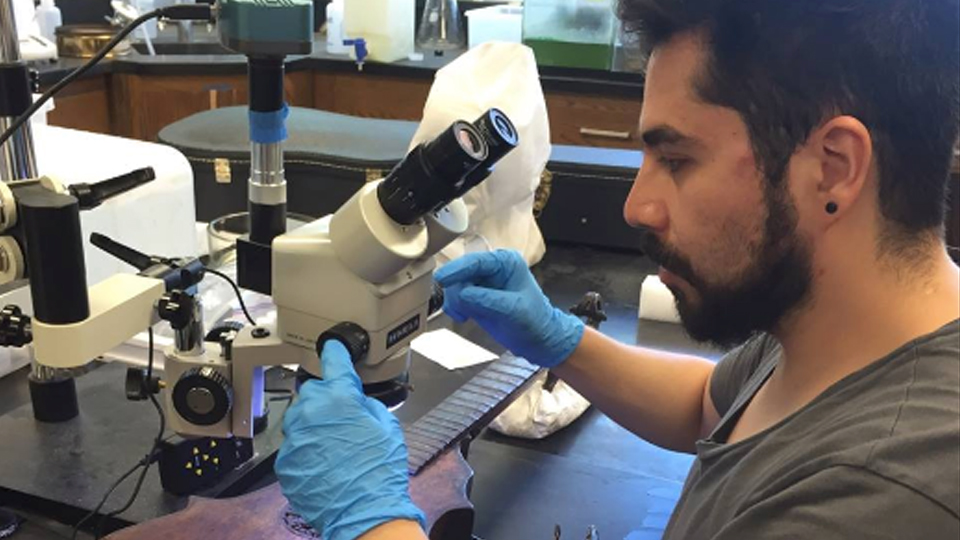 At the National School of Conservation, Restoration and Museography Manuel del Castillo Negrete (ENCRyM), I learned that I had a passion for music and, although through college I developed professional experience in research and conservation of several types of cultural objects, musical instruments were always my main interest. After being employed two years in the musical instrument conservation laboratory of ENCRyM, both as a teaching assistance and assistant conservator, I did my bachelors' dissertation on a historic clavichord housed in The National Museum of Viceregal Period in Tepotzotlan, Mexico. I have also been active as lecturer and writer in different musical academic encounters.
In 2014, I won a full scholarship by the National Fond for Arts and Culture (FONCA) and the National Council of Science and Technology (CONACyT) to pursue a Masters Degree in Music focused on the conservation and history of music instruments at the University of South Dakota. In December 2016, I successfully defended my thesis on two sixteenth century Italian citterns from Urbino and earned my Masters degree.
During 2017, I worked as a free-lance conservator, instrument builder and researcher in Mexico City. In October of the same year with the help of a scholarship granted by FONCA and CONACyT, I started a Doctoral Studentship in Music and Material Culture at the Royal College of Music (RCM) in London. My current studies are focused on the cultural significance of the cittern during the sixteenth century to the seventeenth centuries. Since 2018, besides concentrating on my doctoral studies, I have been under the apprenticeship of clavichord maker Peter Bavington and volunteering for the Horniman Museum and Gardens projects.
Faculties / departments: Research
---
Contact
For enquires please contact:
Esteban Marino
Research Student