FRCM, DRSAMD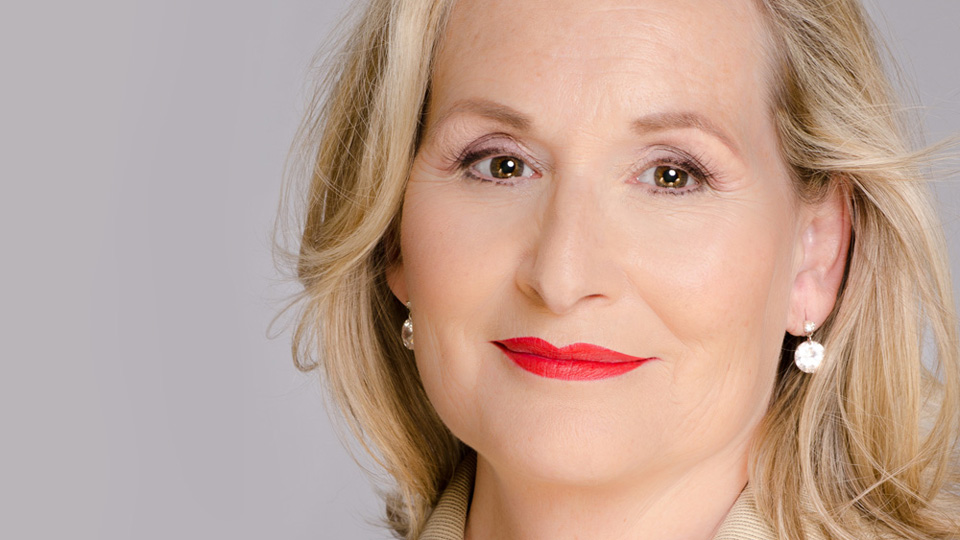 Born in Glasgow, Janis studied at the Royal Conservatoire of Scotland, and at the Royal College of Music, where she was an opera scholar, a Ferrier finalist and winner of numerous awards. She studied with Lyndon Van der Pump at the RCM and continued with world-renowned soprano Elisabeth Grümmer. In the same year Janis made her Wigmore Hall recital debut and her opera debut with English National Opera where she continues to sing principle roles. Subsequently her teachers have included Dame Felicity Palmer in London and Jutta Vulpius in Berlin.
Having made her MET debut in 2010 as Pat Nixon in Nixon in China, Janis recently appeared with Los Angeles Opera, Royal Opera House and Opera Toulouse. She is known for her acclaimed portrayals of roles such as Violetta, Marschallin and Rose in Street Scene along with many Britten roles, and has recently added Christine in Intermezzo (Strauss), Mrs Lovett in Sondheim's Sweeney Todd for Welsh National Opera and Bertha in Barber at ROH and Glyndebourne. In Autumn 2020 Janis returns to the ROH as Marcellina and in 2021 appears in Falstaff at Grange Park Opera and Der Rosenkavalier at ENO.
In repertoire from Handel to Sondheim, Janis has performed and recorded with major orchestras on TV and radio in the UK, Europe and the USA including the BBC Proms, Aix-en-Provence, Liceu, and Virgin Classics. Recordings for television include Inspector Morse and Lewis, also appearing in Hollywood film The Life of David Gale. Janis works closely with composers Patrick Doyle, Iain Bell, Barrington Pheloung and Rufus Wainwright.
Janis is in demand as teacher, vocal consultant, in masterclasses and young artists' programmes worldwide. Having joined the RCM vocal faculty in 2008, her notable students, including Sarah Jane Brandon, Soraya Mafi and Rosie Aldridge are now establishing themselves as soloists on the international stage and in the recording industry.
Janis's knowledge and vocal technique, drawn from the Bel Canto teachings of Martienssen-Lohmann is at the heart of her singing and teaching. She also incorporates Feldenkreis, Alexander techniques alongside psychology of performance training into her Holistic approach.
Her directorial debut was with Grange Park Opera in a much acclaimed Cosi Fan Tutte followed by Iolanthe. With the support of the RCM, Janis initiated the series History of Vocal Teaching with a film tracing the lineage of her technique directly back to Manuel Garcia followed by Singing in English - a session with Catherine Lambert and is about to launch a new film about the accompanist Robert Sutherland who played for Maria Callas on her final tour.
Faculties / departments: Vocal Studies, Research, Academic staff
---
Contact
For enquiries please contact:
Professor Janis Kelly
Chair of Vocal Performance, Doctoral Supervisor