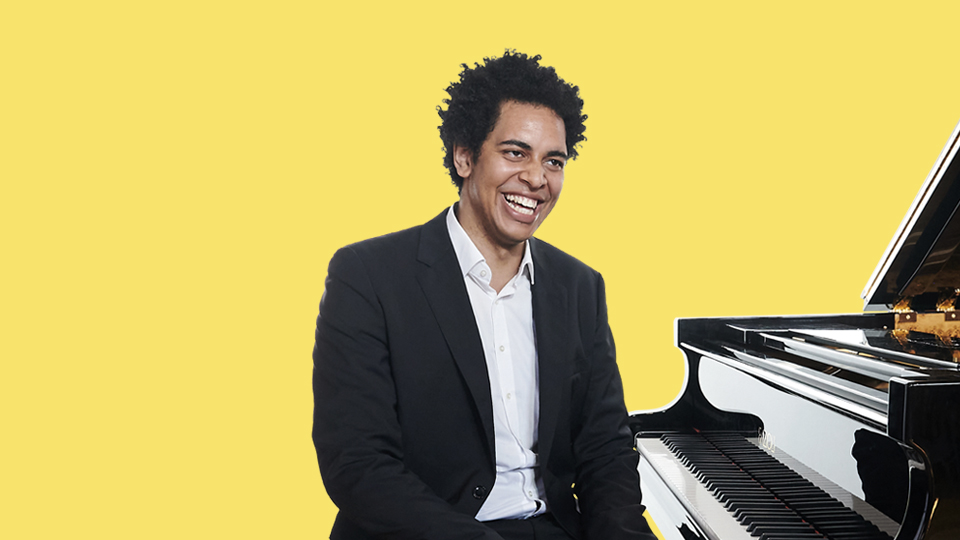 World-leading musical excellence fusing heritage & innovation
Hear extraordinary talent and support the next generation of musicians with the Royal College of Music's events programme.
In our joyful Spring Season, we welcome a star-studded line up of guest musicians to share the stage with our talented students, including Sir Antonio Pappano, Winston Rollins, Alison Balsom, Håkan Hardenberger, Chloé van Soeterstède, Sir Thomas Allen, Dame Imogen Cooper and many more. Come and experience inspiring concerts, celebratory festivals, and insightful masterclasses – open to all.
Why not visit our Museum, too? Discover rarely seen objects and ingenious musical instruments in our Hidden Treasures Exhibition, or attend chamber performances on historical instruments whilst surrounded by priceless musical artefacts.
Families and young people can join in by experiencing the thrill of workshops and performances run by the RCM Museum and RCM Sparks, our learning and participation programme.
While you're here, enjoy some time out in our spacious café and courtyard, and take home a memento of your visit from the RCM Shop.
And remember that you can always watch your favourite performances, masterclasses and behind-the-scenes clips on our YouTube channel, whenever you'd like to.
Upcoming events
View More Events
Find us
The Royal College of Music is one of London's most vibrant musical centres. Located in South Kensington – an important cultural quarter – we are within easy reach of local museums, parks and other attractions, as well as dining options and transport links.
We are delighted to welcome music lovers, tourists and prospective students throughout the year.