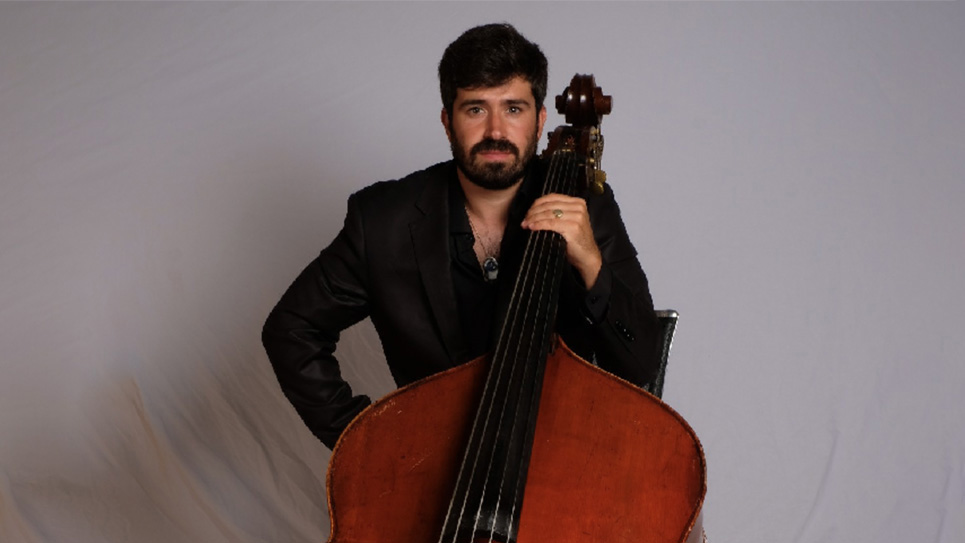 Born in Salamanca, Rodrigo began the double bass at the age of eight at the Antonio Machado School with Professor Javier Gil Ajero. At the age of 15 he moved to the UK to study at the Yehudi Menuhin School and at 19 was offered a scholarship to study at the Royal College of Music with
Caroline Emery. Upon graduating with first class honors, he was awarded the Tagore Gold Medal presented by HRH King Charles. In 2014 he moved to Switzerland to the Luzern Hochschule to obtain his master degree with renowned professor Bozo Paradzik.
Rodrigo has won numerous prizes in national and international competitions and has performed with some of the most renowned orchestras in the world including London Symphony Orchestra, Lucerne Festival Orchestra, Royal Concertgebouw Orchestra, Deutsches Symphonie Orchester
Berlin, Orquesta Nacional de España, Helsinki Philharmonic Orchestra, London Philharmonic Orchestra, MusicAeterna and Mahler Chamber Orchestra amongst others. Rodrigo is currently principal double bass in the London Symphony Orchestra and Mahler Chamber Orchestra as well as professor at the Royal College of Music in London and Forum
Musicae School in Madrid.
Faculties / departments: Junior Department
---
Contact
For enquiries please contact:
Rodrigo Moro Martin
Junior Dept Deputy teacher
Email for Life