The Royal College of Music's hall of residence, Prince Consort Village, provides high-quality accommodation for up to 400 students.
The building, which is situated on Goldhawk Road, opened in spring 2016 and comprises:
58 studio apartments
173 en-suite rooms
59 standard rooms
Many first year students choose to live here so they can meet other students and grow accustomed to living in London.
If you would like to find out more or register your interest, please visit the Prince Consort Village website.
Prince Consort Village is staffed 24 hours a day, and the in-house team and residence manager are dedicated to the pastoral care and wellbeing of residents.
Regular events are organised and the Reception team is on hand daily to make students' lives as easy and comfortable as possible.
Students who would like to register their interest should contact Campus Living Villages, who manage Prince Consort Village, and not the Royal College of Music.
Hear from the residents of Prince Consort Village
See and hear what life is like at our hall of residence from the perspective of the students who live there
Facilities
Prince Consort Village is fully equipped and specially designed for RCM students, with acoustically treated bedrooms allowing you to practise at home. Services include:
23 dedicated practice rooms available 24/7
A film room
Open mic space
High speed Wi-Fi
Laundry
Reception
Gym
Bicycle storage
Indoor and outdoor communal spaces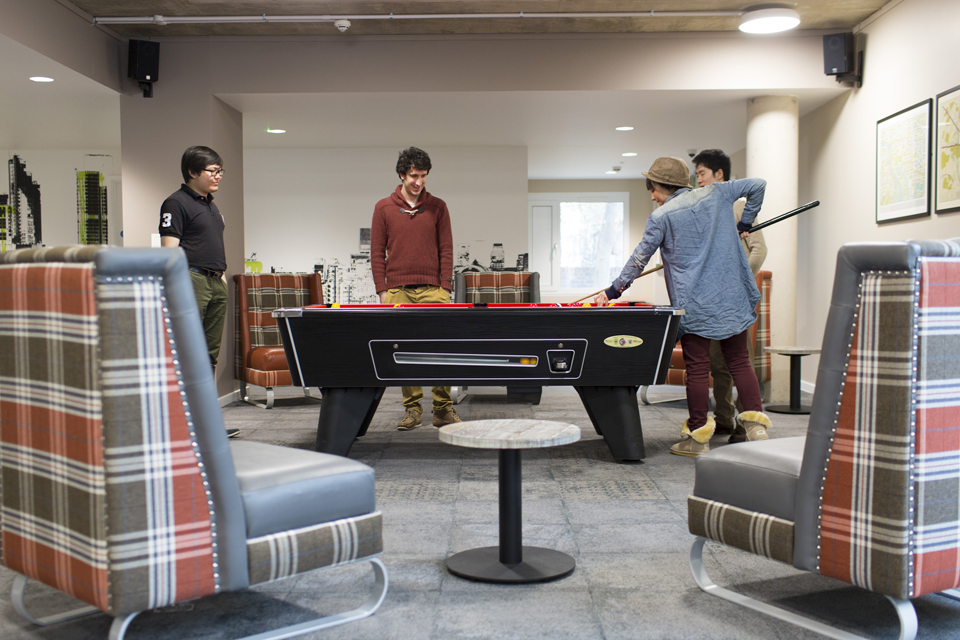 Students relax by playing pool
One of the Prince Consort Village bedrooms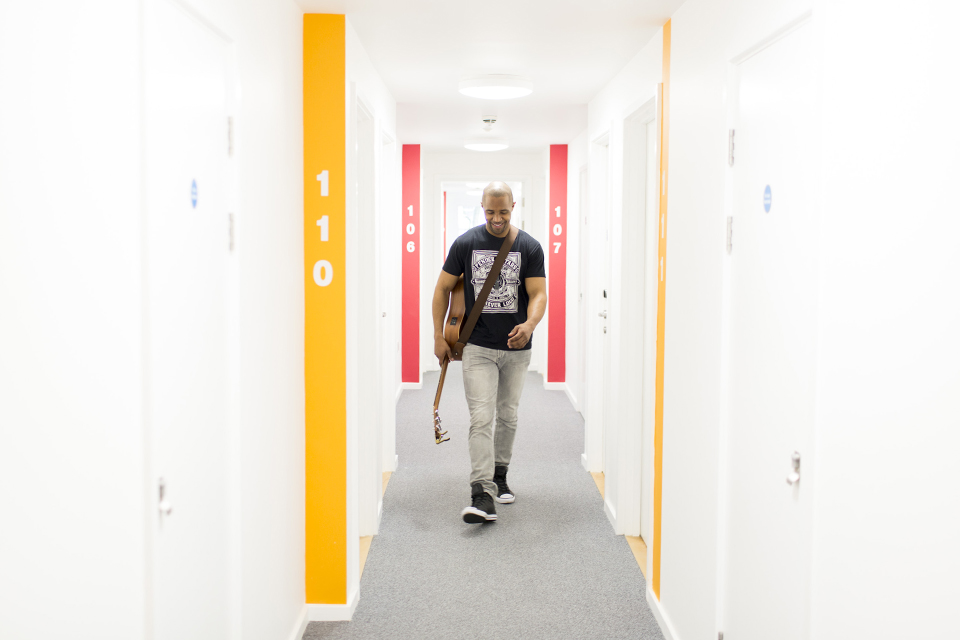 The facilities are bright and airy
Shared kitchens are a great place to socialise
There are on-site practice facilities for RCM students
An on-site laundry room makes life easier
The practice rooms are equipped with pianos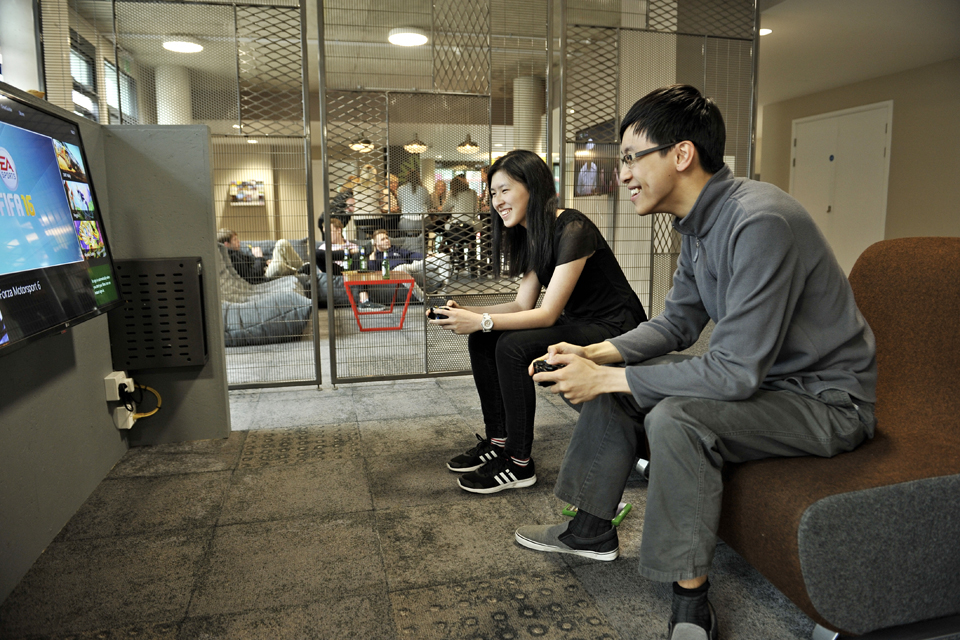 A variety of social activities is on offer
The on-site gym is a great way to keep fit and healthy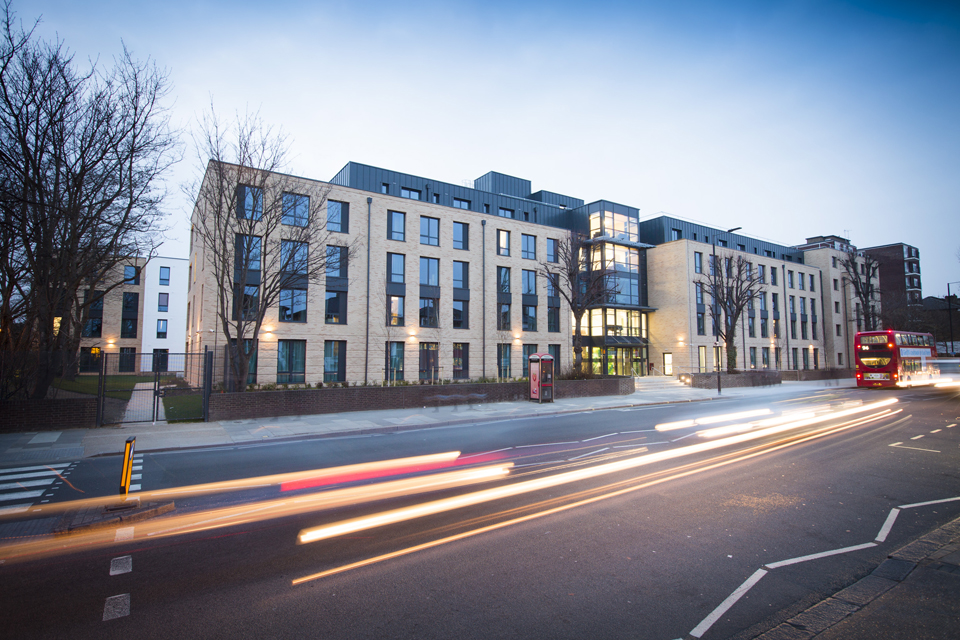 Situated on Goldhawk Road, Prince Consort Village benefits from excellent local transport links
Location
Prince Consort Village is located in leafy south-west London and within easy travelling distance of the RCM. It takes around 40 minutes door-to-door using the London Underground between Ravenscourt Park and South Kensington.
The neighbourhood is ideal, offering the greenery of nearby Ravenscourt Park as well as the convenience of many local shops, cafes and amenities. Prince Consort Village is within easy reach of Westfield in Shepherd's Bush, which houses leading fashion, home and lifestyle brands alongside cinemas and a fantastic selection of places to eat. Notting Hill – famous for Notting Hill Carnival as well as Portobello Road and its market – is only a short bus ride away. This part of London is arty and bohemian, with lots of restaurants, bars, shops and music venues.
Transport
There are several bus stops conveniently located outside Prince Consort Village providing connections to Hammersmith, Shepherd's Bush, Notting Hill and a range of other locations.
The area is well served by trains too, with three London Underground stations nearby. Ravenscourt Park station on the District line is a 10 minute walk away. Goldhawk Road station on the Circle and Hammersmith & City lines is a 10 minute walk or a 5 minute bus ride away. Shepherd's Bush station on the Central line is a 20 minute walk or 10 minute bus ride away. There is also a London Overground station in Shepherd's Bush.
Picturesque Ravenscourt Park is a short walk from Prince Consort Village
Westfield is a major shopping and entertainment destination in Shepherd's Bush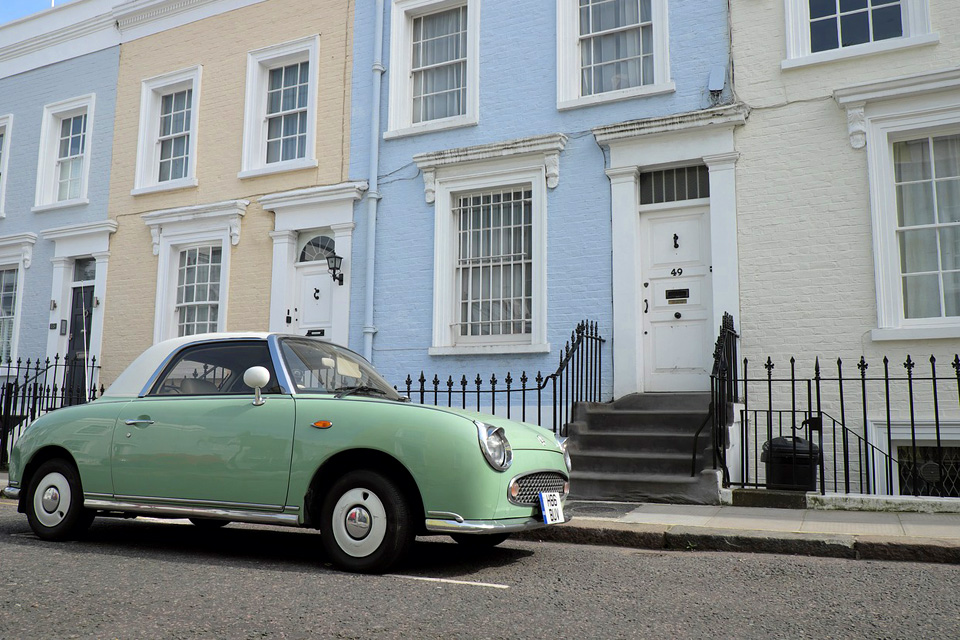 Nearby Notting Hill is a fashionable, bohemian neighbourhood
The riverfront at Hammersmith is a short bus ride away
Privately rented accommodation
Lots of RCM students, particularly after their first year, choose to live in privately rented accommodation. London has a large rental market offering a range of properties in locations across the city.
During the year our Student Services team produces a list of landlords offering private accommodation to RCM students.
With effect from 20 February 2016 private landlords will be required to check their tenants' immigration status before granting a tenancy agreement. This to make sure the tenant has valid permission to be in the UK.
To be eligible you must meet one of the following conditions:
You are an EEA/Swiss national.
You have the right to be in the UK under EEA law (for example because you are the family member of an EEA/Swiss national).
You have valid immigration permission to be in the UK.
The landlord may need to see your passport and/or visa to verify your immigration status.
If you would like more information on how the RCM can provide support for students seeking privately rented accommodation, please feel free to talk to the Student Services team.
Student Services
Enquiries relating to student support at the RCM