MA Oxon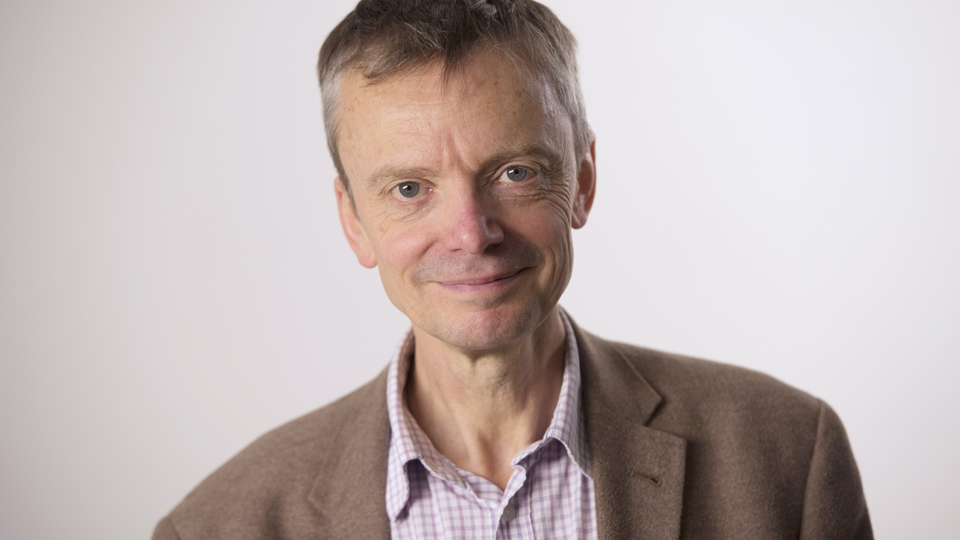 Ivan Hewett has worked in music for more than 30 years as lecturer, promoter, broadcaster and journalist. He has an MA from the University of Oxford.
Since 2002 he has been a critic and writer for the Daily Telegraph, where he is now Chief Music Critic, and is an Academic Professor at the Royal College of Music. He is particularly interested in issues around the creation and reception of contemporary music, and the workings of contemporary harmony. He contributed a chapter to The New History of the Proms, published by Thames and Hudson, and has also written a chapter for a book examining the varieties of 'classical' music around the world, published by Boydell and Brewer in 2016. His book Healing the Rift, a meditation on the dilemmas of modern music, is published by Continuum.
On 10th November 2017 Ivan presents at 'Will Campaigns Against Cultural Appropriation Destroy The Arts?', one of the events for The Battle of Ideas 2017 open forum in London.
Selected publications
Hewett I (2017, May), Notes from the edge [an assessment of Thomas Adès's music], Prospect Magazine, 254, 71-73 [LINK].
Hewett I (2017), All in a chord [Five-part radio series on the musical and historical significance of five different chords], BBC Radio 3 [LINK].
Feshareki S & Hewett I (2016, April), Still Point: an unknown precursor of today's electronic music, paper presented at the Alternative Histories of Electronic Music Conference, Science Museum Research Centre, London.
Hewett I (2016, March), The path to total purity [an obituary assessment of Pierre Boulez] Prospect Magazine, 240, 76-79 [LINK].
Hewett I (2007), Joining the queue: audiences for the Proms, in J Doctor & D. Wright (eds.), The Proms: A New History (pp. 210-231), Thames & Hudson [ISBN 9780500513521].
Hewett I (2003), Music: Healing the Rift, Bloomsbury (originally Continuum), [ISBN 0-8264-5939-0].
Hewett I (2001), All too human? [a review of three books on musical aesthetics and criticism], Musical Times, 142 (1876), 43-47.
Hewett I (1998), A tract for the times [a review of Roger Scruton's The Aesthetics of Music (OUP, 1997)] Musical Times, 139 (1863), 53-56.
Faculties / departments: Programmes, Research
Research
Research areas
Research students
Latest Publications
Hewett, I. (2020) Book review: 'Music: a subversive history' by Ted Gioia: when did we become slaves to Spotify smooth? Daily Telegraph. ISSN 0307-1235 (print) 2059-7487 (online)
Hewett, I. (2020) Recording review: Kitgut: 'Tis too late to be wise': irresistible string quartets, from Purcell to Haydn. Daily Telegraph. ISSN 0307-1235 (print) 2059-7487 (online)
Hewett, I. (2020) Sorry, Remainers – Ode To Joy is not, and has never been, an EU anthem. Daily Telegraph. ISSN 0307-1235 (print) 2059-7487 (online)
Hewett, I. (2020) Davies, Sir Peter Maxwell (Max). In: Oxford Dictionary of National Biography. Oxford University Press, Oxford.
Hewett, I. (2019) Recordings. In: Brahms in context. Composers in context . Cambridge University Press, Cambridge, pp. 357-366. ISBN 9781107163416 (hardback) 9781316681374 (e-book)
Hewett, I. and Allison, J. (2019) A beautiful son et lumiere journey through the mind of Leonardo, plus the best of April's classical concerts. Daily Telegraph. ISSN 0307-1235 (print)
Hewett, I. (2019) Describing the indescribable: how people talk about new music. In: Royal Musical Association Music and Philosophy Study Group Conference, 11-12 July 2019, Kings College, London. (Unpublished)
Hewett, I. (2018) What the classical devotees get wrong about modern music. Prospect Magazine, 270. ISSN 1359-5024
Hewett, I. (2018) Why young people have fallen in love with jazz. Daily Telegraph. ISSN 0307-1235
Hewett, I. (2017) The Arts Council wants to 'measure' culture - but they might end up killing it. Daily Telegraph. ISSN 0307-1235
Hewett, I. (2017) Notes from the edge/Thomas Adès: almost a great composer. Prospect Magazine. pp. 71-73. ISSN 1359-5024 (print) 2059-6731 (online)
Hewett, I. (2017) All in a chord V: Terry Riley: In C. [Audio]
Hewett, I. (2017) All in a chord IV: Stravinsky: The Rite of Spring. [Audio]
Hewett, I. (2017) All in a chord III: Mahler: Symphony No. 10. [Audio]
Hewett, I. (2017) All in a chord II: Wagner: Tristan und Isolde. [Audio]
Hewett, I. (2017) All in a chord I: Beethoven: the Eroica Symphony. [Audio]
Hewett, I. (2016) How Western music conquered the world. Daily Telegraph. ISSN 0307-1235
Hewett, I. (2016) The path to total purity. Prospect Magazine. pp. 76-79. ISSN 1359-5024 (print) 2059-6731 (online)
Feshareki, S. and Hewett, I. (2016) Still Point: an unknown precursor of today's electronic music. In: Alternative Histories of Electronic Music, 14-16 April 2016, Science Museum Research Centre, London. (Unpublished)
Hewett, I. (2016) The essay: Brian Eno's Music for Airports [BBC Radio 3]. [Audio]
Hewett, I. (2015) Europe. In: The other classical musics: fifteen great traditions. Boydell & Brewer, Martlesham, Suffolk, pp. 216-245. ISBN 9781843837268 (hardback) 9781782045359 (e-book)
Hewett, I. (2014) Heard the one about Debussy and the goldfish? Daily Telegraph. ISSN 0307-1235
Hewett, I. (2010) A music beyond time. In: Iannis Xenakis: architect, composer, visionary. The Drawing Papers (88). The Drawing Center, New York, pp. 17-33. ISBN 978-0942324570
Hewett, I. (2007) Karlheinz Stockhausen (obituary). Guardian. ISSN 0261-3077 (print) 1756-3224 (online)
Hewett, I. (2007) Joining the queue: audiences for the Proms. In: The Proms: a new history. Thames & Hudson, London, pp. 210-231. ISBN 978-0500513521
Hewett, I. (2003) Composer in interview: Robin Holloway. Tempo, 57 (226). pp. 11-20. ISSN 0040-2982 (print) 1478-2286 (online)
Hewett, I. (2003) Music: healing the rift. Bloomsbury (originally Continuum), London. ISBN 9780826459398
Hewett, I. (2001) All too human? The Musical Times, 142 (1876). pp. 43-47. ISSN 0027-4666 (print) 2397-5318 (online)
Hewett, I. (2001) Different strains (guest editorial). The Musical Times, 142 (1876). pp. 2-3. ISSN 0027-4666 (print) 2397-5318 (online)
Hewett, I. (2001) Book review: 'Four musical minimalists: La Monte Young, Terry Riley, Steve Reich, Philip Glass' by Keith Potter. TLS: Times Literary Supplement (5104). p. 20. ISSN 0307-661X (print) 2517-7729 (online)
Hewett, I. (2000) Book review: 'The music of silence: a composer's testament' by John Tavener (ed. Brian Keeble). TLS: Times Literary Supplement (5068). p. 21. ISSN 0307-661X (print) 2517-7729 (online)
Hewett, I. (2000) Behind the beard (review article). The Musical Times, 141 (1870). pp. 61-63. ISSN 0027-4666 (print) 2397-5318 (online)
Hewett, I. (1999) Absent father (review article). The Musical Times, 140 (1868). pp. 63-65. ISSN 0027-4666 (print) 2397-5318 (online)
Hewett, I. (1999) Mistaken identity (guest editorial). The Musical Times, 140 (1866). pp. 2-3. ISSN 0027-4666 (print) 2397-5318 (online)
Hewett, I. (1998) Into the daylight. The Musical Times, 139 (1864). pp. 50-52. ISSN 0027-4666 (print) 2397-5318 (online)
Hewett, I. (1998) A tract for the times. The Musical Times, 139 (1863). pp. 53-56. ISSN 0027-4666 (print) 2397-5318 (online)
Hewett, I. (1998) Book review: 'Finding the key: selected writings of Alexander Goehr' ed. Derrick Puffet. BBC Music Magazine, 6 (7). p. 83. ISSN 0966-7180 (print)
Hewett, I. (1998) Melodies for the lost domain. BBC Music Magazine. pp. 54-57. ISSN 0966-7180 (print)
Hewett, I. (1997) Interview: Jonathan Miller. BBC Music Magazine, Winter (1997). pp. 40-43. ISSN 0966-7180 (print)
Hewett, I. (1997) A musical bestiary. BBC Music Magazine, 6 (4). pp. 31-36. ISSN 0966-7180 (print)
Hewett, I. (1997) Book review: 'Arvo Pärt' by Paul Hillier. TLS: Times Literary Supplement (4934). p. 21. ISSN 0307-661X (print) 2517-7729 (online)
Hewett, I. (1997) Book review: 'Górecki' by Adrian Thomas. TLS: Times Literary Supplement (4934). p. 21. ISSN 0307-661X (print) 2517-7729 (online)
Hewett, I. (1997) Book review: 'The science of music' by Robin Maconie. BBC Music Magazine, 6 (2). p. 18. ISSN 0966-7180 (print)
Hewett, I. (1997) Book review: 'The Rhine as musical metaphor: cultural identity in German Romantic music' by Cecelia Hopkins Porter. BBC Music Magazine, 6 (1). p. 18. ISSN 0966-7180 (print)
Hewett, I. (1997) Closer encounters. The Musical Times, 138 (1855). pp. 34-35. ISSN 0027-4666 (print) 2397-5318 (online)
Hewett, I. (1997) Patently obvious. The Musical Times, 138 (1852). pp. 34-36. ISSN 0027-4666 (print) 2397-5318 (online)
Hewett, I. (1997) Different strains (recording review). The Musical Times, 138 (1848). pp. 20-23. ISSN 0027-4666 (print) 2397-5318 (online)
Hewett, I. (1997) Book review: 'The practice of performance: studies in musical interpretation' ed. John Rink. TLS: Times Literary Supplement (4894). p. 8. ISSN 0307-661X (print) 2517-7729 (online)
Hewett, I. (1996) Crossing the bar. The Musical Times, 137 (1842). pp. 27-29. ISSN 0027-4666 (print) 2397-5318 (online)
Hewett, I. (1996) Book review: 'Text and act: essays on music and performance' by Richard Taruskin. BBC Music Magazine, 4 (11). p. 21. ISSN 0966-7180 (print)
Hewett, I. (1996) Pick up your bow and play. BBC Music Magazine, Summer (1996). pp. 60-61. ISSN 0966-7180 (print)
Hewett, I. (1996) Book review: 'American pioneers: Ives to Cage and beyond' by Alan Rich. TLS: Times Literary Supplement (4862). p. 19. ISSN 0307-661X (print) 2517-7729 (online)
Hewett, I. (1996) Book review: 'Anton von Webern' by Malcolm Hayes. TLS: Times Literary Supplement (4862). p. 19. ISSN 0307-661X (print) 2517-7729 (online)
Hewett, I. (1996) Book review: 'Béla Bartók' by Kenneth Chalmers. TLS: Times Literary Supplement (4862). p. 19. ISSN 0307-661X (print) 2517-7729 (online)
Hewett, I. (1996) Book review: 'Hindemith, Hartmann and Henze' by Guy Rickards. TLS: Times Literary Supplement (4862). p. 19. ISSN 0307-661X (print) 2517-7729 (online)
Hewett, I. (1996) Book review: 'Classical music and postmodern knowledge' by Laurence Kramer. BBC Music Magazine, 4 (6). p. 23. ISSN 0966-7180 (print)
Hewett, I. (1996) Strange meeting (recording review). The Musical Times, 137 (1836). pp. 27-28. ISSN 0027-4666 (print) 2397-5318 (online)
Hewett, I. (1996) Manning the guns (recording review). The Musical Times, 137 (1835). pp. 38-39. ISSN 0027-4666 (print) 2397-5318 (online)
Hewett, I. (1995) Review of 'Pyramids at the Louvre: music, culture, and collage from Stravinsky to the postmodernists' by Glenn Watkins. The Musical Times, 136 (1823). pp. 36-37. ISSN 0027-4666 (print) 2397-5318 (online)
Hewett, I. (1994) Review of 'Music of the spheres: music, science and the natural order of the universe' by Jamie James. The Musical Times, 135 (1817). pp. 454-455. ISSN 0027-4666 (print) 2397-5318 (online)
Hewett, I. (1993) Terrors of the earth. The Musical Times, 134 (1806). pp. 438-440. ISSN 0027-4666 (print) 2397-5318 (online)
Contact
For enquires please contact:
Ivan Hewett
Academic Programmes professor