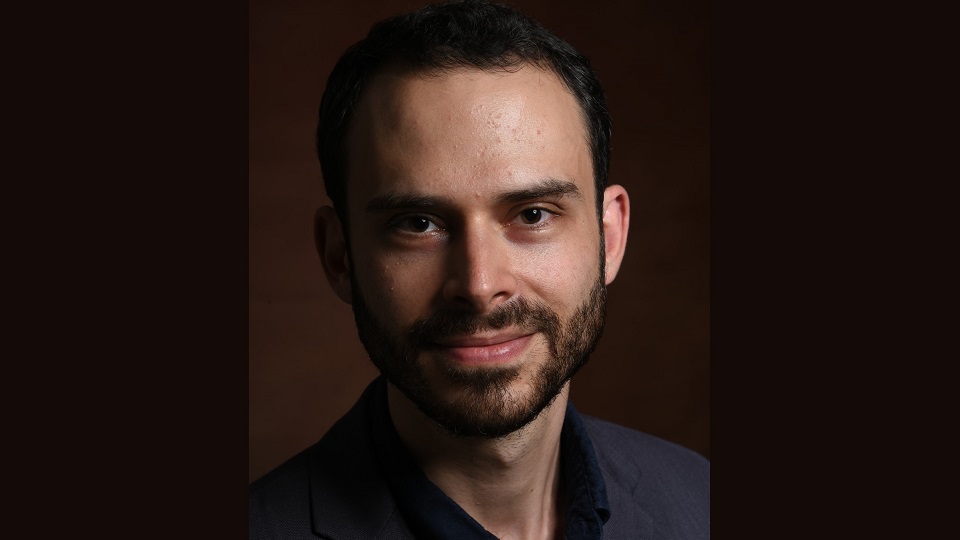 Benjamin Goodman has won 1st prizes in several international piano competitions, as well as full scholarships to attend Aspen Music Festival, and Chautauqua Music Festival in the US. In 2017, he graduated with honours from Mannes College of Music, NYC, with a Post-Graduate Diploma in piano performance. He studied there with Prof Pavlina Dokovska, and received the 2017 Steinway Award given to an outstanding graduating pianist from Mannes. In the same year he gave his solo recital debut at Carnegie's Weill Hall.
Mr Goodman was born in Oxford, UK, and began playing both piano and violin from the age of five. After emigrating to Israel, at thirteen, he focussed his studies solely on piano, studying with Mrs Esther Narkis. He received a BMus and MMus with distinction in piano performance from the Jerusalem Academy of Music, studying with Prof Eitan Globerson. His undergraduate and graduate studies have been supported by full scholarships from the Jerusalem Academy, from Mannes, as well as from the America-Israel Cultural Foundation since 2008.
In 2018, Mr Goodman's debut CD, Piano Works by Sara Feigin, was released by Navona Records. In 2019, Benjamin began teaching piano at the Jerusalem Academy of Music Conservatory's East Jerusalem branch, and is still teaching there today.
In 2020, Mr Goodman began his doctorate at the Royal College of Music, London, and was awarded an RCM Studentship Scholarship. His research is on intercultural fusion in the piano music of Soviet-Israeli composers, and is supervised by Dr Ingrid Pearson, Dr Christina Guillaumier, Norbert Meyn, and Dr Tania Lisboa.
Mr Goodman has performed and given masterclasses throughout the world, including a concert tour of the Far East in 2020. It is his second year as a Visiting Research Fellow at the Hebrew University.
Find out more about Benjamin: Visit website
Faculties / departments: Research
Research
Research areas
Research supervisors
Contact
For enquiries please contact:
Benjamin Goodman
Doctoral Student