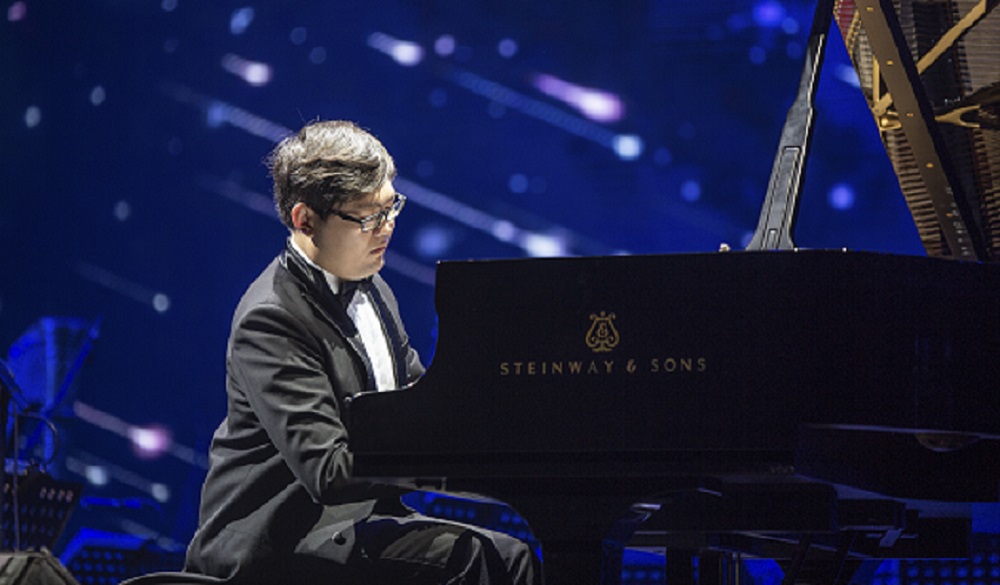 Mutong Shao is a Doctoral Student at the Centre for Performance Science at the Royal College of Music. His research investigates the mechanism by which musicians adapt to room acoustics both during practice and performance.
Mutong started learning the piano at the age of six. In 2012 he entered the Lang Lang Music World in Shenzhen, China, studying with Lingbin Zhu and receiving guidance from world renowned pianist Lang Lang alongside many other renowned educators. He has since performed with Lang Lang on numerous occasions.
Mutong entered the RCM in 2014, studying a BMus in Piano Performance under Professor Gordon Fergus-Thompson, leading on in 2018 to an MMus in Performance with Professor Gordon Fergus-Thompson and Professor Vanessa Latarche. During his Masters he undertook a second study in Composition for Screen with assistant Professor Michael Ladouceur. Mutong graduated in 2020 with distinction in both his final piano recital and composition portfolio. He has been awarded the Music Talks Award during the two years of his Masters degree. In the second year of his Masters he received additional support from the St. Marylebone Educational Foundation.
Mutong's interest and experience with acoustics started in his first year of study at the RCM, when he attended many professional recording sessions and started producing audio and video recordings. His interest grew as he noticed the different perspective in perceiving acoustics between musicians and audio engineers. He conducted pilot research in his second Masters year under the supervision of George Waddell from the Centre for Performance Science.
Faculties / departments: Research
Research
Research areas
Research supervisors
Contact
For enquiries please contact:
Mutong Shao
Doctoral Student