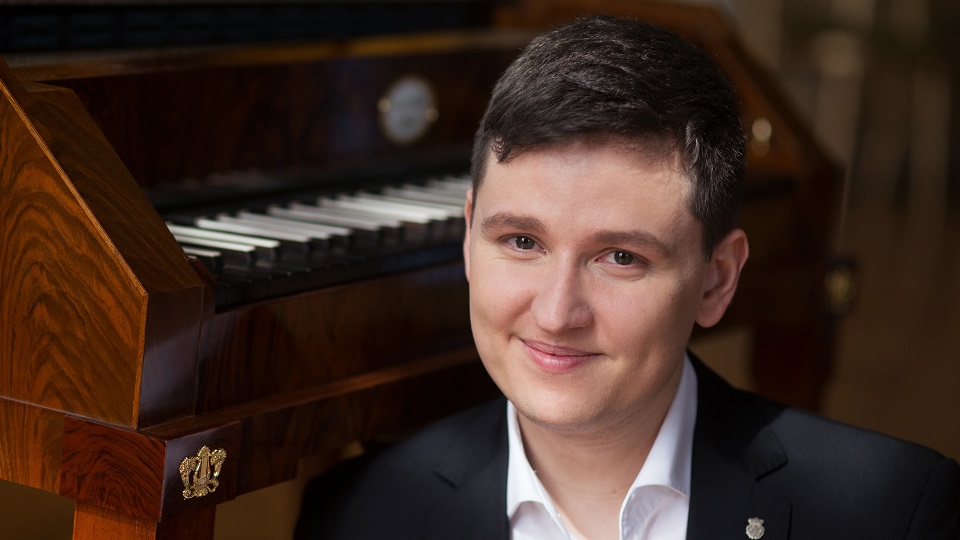 Zsombor Tóth-Vajna is a Research Fellow and Royal College of Music Studentship holder.
As a researcher his field of interest is the performance practice of Restoration period keyboard music with a special focus on the works of John Blow and Henry Purcell, North-German organ music, mental health and great composers and the effects of music therapy.
Zsombor, an early keyboard specialist and conductor, is one of the leading figures of the young musician generation in Hungary. He studied harpsichord and the organ at the Ferenc Liszt Academy of Music in Budapest with Miklós Spányi, where he graduated with the highest honours, and where he is a guest teacher now. He continued his studies at the Conservatorium van and was taught by Menno van Delft (harpsichord, clavichord) and Richard Egarr (harpsichord, Amsterdam fortepiano), and on the organ by Jacques van Oortmerssen. He also holds a degree in medicine from Semmelweis University, Budapest.
He has given recitals in many European countries and in the United States of America as a soloist, conductor and as continuo in various orchestras. Zsombor is the founder and artistic director of Hungarian baroque orchestra Harmonia Caelestis (founded in 2015) in Budapest, and he is a passionate piano four-hands player with his partner and twin brother, Gergely under the name Piano e Forte Duo. Zsombor has recorded seven solo recordings for different labels.
Zsombor Tóth-Vajna was awarded Semmelweis University's most prestigious Kerpel Prize in 2013 and was elected among the 50 most talented young Hungarians by the magazine La Femme in 2015. Zsombor also received the grant for the talented youth in Hungary (2015, 2017, 2018). In 2019 he received the prestigious Hungarian Bach Prize.
Zsombor's musical credo is: "Artists are like interpreters. They mediate between the author and the audience in a language they are intimately familiar with, and as the interpreter is free to choose among different synonyms, syntactic tools and so on, so does the artist add their own personality and message to the conveyed piece (while delivering a required minimum of the source material, of course). After all, our goal is this: to communicate through a universal medium that everyone can understand, and this medium is music itself."
Faculties / departments: Research
Research
Research areas
Research supervisors
Latest Publications
We could not find any research listings from this staff member.
Contact
For enquires please contact:
Zsombor Toth-Vajna
Early Career Researcher