MMus (Ann Arbor), ARCM (PG), Dip RCM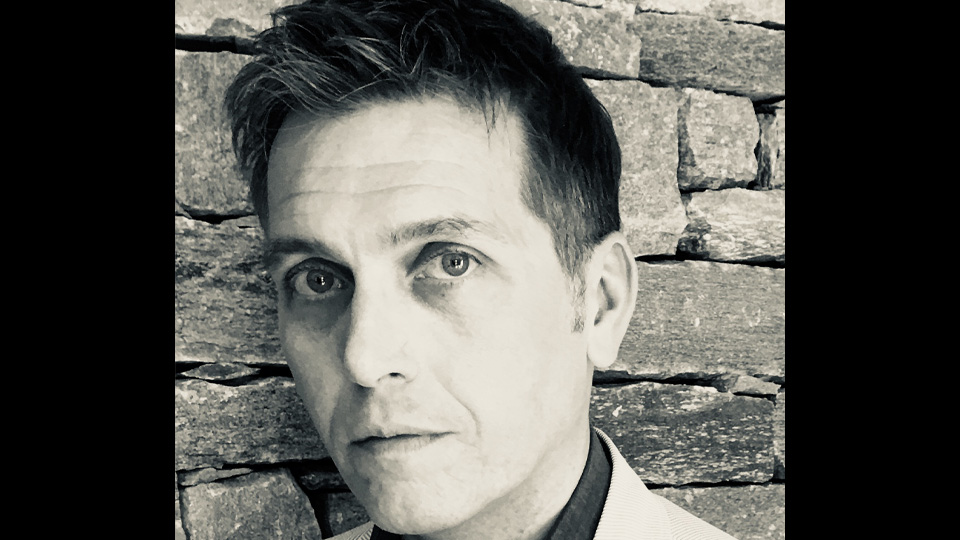 Kenneth has received numerous national and international commissions and has worked with leading ensembles and orchestras in the USA, Far East and Europe. He is a professor of composition at the Royal College of Music, honorary professor at Liverpool University and active as a guest lecturer.
He has received numerous national and international commissions, including the Fromm Foundation at Harvard University, a Faber Millennium Commission for Birmingham Contemporary Music Group premiered under Sir Simon Rattle, Royal Liverpool Philharmonic orchestra conducted by Vasily Petrenko, BBC Philharmonic conducted by Vasilly Sinaisky, Hans Werner Henze and Endymion Ensemble (in honour of Henze's 75th birthday), Munich Biennale, Seattle Symphony Orchestra, the Michael Vyner Trust for London Sinfonietta, Göttinger Symphonie Orchester, Opera Group, Britten Sinfonia, ensemble Psappha and Kissinger Sommer Internationales Musikfestival.
Between 2007 to 2009 Kenneth was Composer in the House (Royal Philharmonic Society/ PRS Foundation scheme) with the RLPO. He has been represented at festivals from London (Proms) to the USA (Tanglewood/Bowdoin) to China (Beijing Modern Music Festival).
His work has been recorded by BIS, NMC, London Sinfonietta, Psappha and Prima Facie labels; an NMC recording (titled Wunderkammer(konzert), released in 2013) was devoted to large ensemble and orchestral works. A disc of Hesketh's piano music performed by pianist Clare Hammond was released by BIS in 2016; in the same year the Prima Facie label released a chamber music disc performed by the Continuum Ensemble. All discs were released to critical acclaim.
His works are published by Cecilian Music, Schott & Co, Novello and Faber Music.
Selected Compositions/Publications
Hesketh K. (forthcoming, 2022), 'Ex uno plures - Composing for solo instruments' in T Young (ed.) The Cambridge Companion to Composition, Cambridge University Press
Hesketh, K. (2021) Carmina Tempore Viri (Songs in Time of Virus) for Upper voices, Harp, Organ and Desk bells, published by Cecilian Music, broadcast 11th June 2021 BBC3 In Concert. [LINK]
Hesketh, K. (2018) In ictu oculi - three meditations for wind ensemble. [LINK]
Hesketh, K. (2015) Inscription-transformation.for solo violin and orchestra [LINK]
Find out about Kenneth. Visit website
Visit Kenneth's YouTube channel. Visit website
Faculties / departments: Composition, Research
Research
Research areas
Research students
Latest Publications
Hesketh, K. (2022) Ex uno plures: composing for solo instruments. In: The Cambridge Companion to Composition. Cambridge University Press, Cambridge. (In Press)
Hesketh, K. (2021) Carmina tempore viri (songs in time of virus). [Composition]
Hesketh, K. (2019) Sarabande et cortège [Dutilleux arr. Hesketh]. [Composition]
Hesketh, K. (2019) Sonate for oboe [Dutilleux arr. Hesketh]. [Composition]
Hesketh, K. (2019) Sonatine for flute [Dutilleux arr. Hesketh]. [Composition]
Hesketh, K. (2018) In ictu oculi - three meditations. [Composition]
Hesketh, K. (2018) Inscrizione (derivata) (a lie to the dying). [Composition]
Hesketh, K. (2018) Men rejoice! [Phillips arr. Hesketh]. [Composition]
Hesketh, K. (2018) Uncoiling the river. [Composition]
Hesketh, K. (2016) Concerto salmigondis. [Composition]
Hesketh, K. (2016) Mini-prélude en éventail [Dutilleux arr. Hesketh]. [Composition]
Hesketh, K. (2016) Of time and disillusionment. [Composition]
Hesketh, K. (2015) Because I could not stop for death. [Composition]
Hesketh, K. (2015) Hände: das Leben und die Liebe eines Zärtlichen Geschlechts. [Composition]
Hesketh, K. (2015) Inscription-transformation. [Composition]
Hesketh, K. (2015) Nowell sing we both all and sum. [Composition]
Hesketh, K. (2015) SPIKE (I & II). [Composition]
Hesketh, K. (2015) The alchymist's journal (variants for brass band). [Composition]
Hesketh, K. (2015) The lullaby of the land beyond (in fond memory of Oliver Knussen). [Composition] (Unpublished)
Hesketh, K. (2014) Au gré des ondes [Dutilleux arr. Hesketh]. [Composition]
Hesketh, K. (2014) Barbiglio (derivato). [Composition]
Hesketh, K. (2014) Entanglements (dance scenes). [Composition]
Hesketh, K. (2014) IMMH. [Composition]
Hesketh, K. (2014) Knotted tongues (2012 rev. 2014). [Composition]
Hesketh, K. (2014) Oracles and chimeras. [Composition]
Hesketh, K. (2014) San Francisco night [Dutilleux arr. Hesketh]. [Composition]
Hesketh, K. (2014) Three movements from Theatrum [two piano version]. [Composition]
Hesketh, K. (2013) Fugue and toccata [Ravel arr. Hesketh]. [Composition]
Hesketh, K. (2013) Notte oscura [version for piano four hands]. [Composition] (In Press)
Hesketh, K. (2013) We three kings of Orient are [Hopkins arr. Hesketh]. [Composition]
Hesketh, K. (2012) Chronicles of the time (lamentations from Macbeth). [Composition]
Hesketh, K. (2012) Danceries (set II) [version for brass band]. [Composition]
Hesketh, K. (2012) Forms entangled, shapes collided. [Composition]
Hesketh, K. (2012) Horae (pro Clara). [Composition]
Hesketh, K. (2012) Rêverie [Debussy arr. Hesketh]. [Composition]
Hesketh, K. (2012) Élégie [Debussy arr. Hesketh]. [Composition]
Hesketh, K. (2011) The backbone of night: mechanisms of evolution in Henri Dutilleux's 'Ainsi la nuit'. Contemporary Music Review, 29 (5). pp. 463-483. ISSN 0749-4467 (print) 1477-2256 (online)
Hesketh, K. (2011) Away in a manger [traditional arr. Hesketh]. [Composition]
Hesketh, K. (2011) Danceries (set II) [version for symphonic wind band]. [Composition]
Hesketh, K. (2011) Diatoms (I-IV): the four horsemen. [Composition]
Hesketh, K. (2011) Gabriel's message [traditional arr. Hesketh]. [Composition]
Hesketh, K. (2011) God rest ye, merry gentlemen [traditional arr. Hesketh]. [Composition]
Hesketh, K. (2011) Heu, heu, heu...eine kleine ausschweifende Feier. [Composition]
Hesketh, K. (2011) Pour Henri. [Composition]
Hesketh, K. (2011) Sisyphus' punishment (Die Bestrafung des Sisyphos). [Composition]
Hesketh, K. (2010) Bethlehem down. [Composition] (In Press)
Hesketh, K. (2010) Hark! the herald angels sing [Mendelssohn arr. Hesketh]. [Composition]
Hesketh, K. (2010) O come all ye faithful [Wade arr. Hesketh]. [Composition]
Hesketh, K. (2010) Once in royal David's city [Gauntlett arr. Hesketh]. [Composition]
Hesketh, K. (2010) Rumpole and Father Christmas: after the short story by John Mortimer. [Composition]
Hesketh, K. (2010) Ungaretti settings. [Composition]
Hesketh, K. (2010) What if...? (op[f]er) [version for piano four hands]. [Composition]
Hesketh, K. (2009) Enter, Spring. [Composition]
Hesketh, K. (2009) Head in the clouds: three songs of nature. [Composition]
Hesketh, K. (2009) La morte meditata (Death meditated upon). [Composition]
Hesketh, K. (2009) Now well may we merthis make. [Composition]
Hesketh, K. (2009) Point forms (after Kandinsky). [Composition]
Hesketh, K. (2009) Small tales, tall tales: a Grimm sequence. [Composition]
Hesketh, K. (2009) Torturous instruments (1998, rev. 2009). [Composition]
Hesketh, K. (2009) Vecherinka for 6 pianos (in 5 hands). [Composition]
Hesketh, K. (2009) A land so luminous (2003, rev. 2009) [version for violin and chamber ensemble]. [Composition]
Hesketh, K. (2009) A land so luminous [version for violin and piano]. [Composition]
Hesketh, K. (2008) Elegy. [Composition]
Hesketh, K. (2008) Infernal ride [version for brass band]. [Composition]
Hesketh, K. (2008) Of a rose sing we. [Composition]
Hesketh, K. (2008) PatterSongs. [Composition]
Hesketh, K. (2008) Through magic casements. [Composition]
Hesketh, K. (2008) What if...? (op[f]er) [version for chamber ensemble]. [Composition]
Hesketh, K. (2008) Whirlegigg [version for brass band]. [Composition]
Hesketh, K. (2008) Wunderkammer(konzert). [Composition]
Hesketh, K. (2008) The gilded theatre. [Composition]
Hesketh, K. (2008) A wassail carol (2002, rev. 2008). [Composition]
Hesketh, K. (2007) Diaghilev dances [version for chamber orchestra]. [Composition]
Hesketh, K. (2007) Graven image. [Composition]
Hesketh, K. (2007) Like the sea, like time. [Composition]
Hesketh, K. (2007) Shimmerwords and idle songs (selected poems of the Tang Dynasty). [Composition]
Hesketh, K. (2007) Theatre of attractions. [Composition]
Hesketh, K. (2007) Vranjanka [version for orchestra]. [Composition]
Hesketh, K. (2007) A festive overture [version for brass band]. [Composition]
Hesketh, K. (2007) The first nowell [traditional arr. Hesketh]. [Composition]
Hesketh, K. (2007) A little child there is y-born. [Composition]
Hesketh, K. (2007) A rhyme for the season. [Composition]
Hesketh, K. (2006) Ein Lichtspiel. [Composition]
Hesketh, K. (2006) In dulci jubilo [traditional arr. Hesketh]. [Composition]
Hesketh, K. (2006) Music of a distant drum: songs from medieval Arabic, Persian and Hebrew texts. [Composition]
Hesketh, K. (2006) Poetic conceits. [Composition]
Hesketh, K. (2005) Come to the manger [traditional arr. Hesketh]. [Composition]
Hesketh, K. (2005) Gabo's opus. [Composition]
Hesketh, K. (2005) Gallery carol. [Composition]
Hesketh, K. (2005) Les grandes plaines du jour. [Composition]
Hesketh, K. (2005) Threats and declamations. [Composition]
Hesketh, K. (2005) Three pieces in the shape of a shoe. [Composition]
Hesketh, K. (2005) Vecherinka for two pianos (in five hands). [Composition]
Hesketh, K. (2005) Vranjanka [version for wind band]. [Composition]
Hesketh, K. (2005) The doctrine of affections. [Composition]
Hesketh, K. (2004) Angels we have heard on high [traditional arr. Hesketh]. [Composition]
Hesketh, K. (2004) Christmas tree carol. [Composition]
Hesketh, K. (2004) Netsuke (2001, rev. 2004). [Composition]
Hesketh, K. (2004) Notte oscura [version for chamber orchestra]. [Composition]
Hesketh, K. (2004) Recit and aria [version for soprano and piano]. [Composition]
Hesketh, K. (2004) Sleep holy babe [traditional arr. Hesketh]. [Composition]
Hesketh, K. (2004) Two lapels and a pocket (suite no. 1 from The Overcoat). [Composition]
Hesketh, K. (2004) The cloud of unknowing. [Composition]
Hesketh, K. (2003) I sing of a maiden. [Composition]
Hesketh, K. (2003) Infernal ride [version for symphonic wind band]. [Composition]
Hesketh, K. (2003) Polygon window (perpetuum immobile). [Composition]
Hesketh, K. (2003) Polygon window (perpetuum immobile) [reduced version]. [Composition]
Hesketh, K. (2003) Whirlegigg [version for symphonic wind band]. [Composition]
Hesketh, K. (2003) The overcoat. [Composition]
Hesketh, K. (2002) Cautionary tales. [Composition]
Hesketh, K. (2002) Dei destini incrociati. [Composition]
Hesketh, K. (2002) Diaghilev dances [version for symphonic wind band]. [Composition]
Hesketh, K. (2002) Fra duri scogli. [Composition]
Hesketh, K. (2002) Notte oscura [version for solo piano]. [Composition]
Hesketh, K. (2002) Theatrum (1996, rev. 1999 and 2002). [Composition]
Hesketh, K. (2002) Three Japanese miniatures. [Composition]
Hesketh, K. (2002) The holly and the ivy. [Composition]
Hesketh, K. (2002) The mechanical Turk. [Composition]
Hesketh, K. (2001) After Verdi! [Composition]
Hesketh, K. (2001) Cantilena. [Composition]
Hesketh, K. (2001) Danceries (set I) [version for brass band]. [Composition]
Hesketh, K. (2001) Danceries (set I) [version for orchestra]. [Composition]
Hesketh, K. (2001) Detail from the record. [Composition]
Hesketh, K. (2001) Deux arabesques [Debussy arr. Hesketh]. [Composition]
Hesketh, K. (2001) Ihr Kinderlein Kommet (for Christmas) [traditional arr. Hesketh]. [Composition]
Hesketh, K. (2001) Investiture fanfare. [Composition]
Hesketh, K. (2001) Messenger carol. [Composition]
Hesketh, K. (2001) Netsuke fragments (part I). [Composition]
Hesketh, K. (2001) This the day, this the blessed morn. [Composition]
Hesketh, K. (2001) Whirlegigg [version for orchestra] (1984, rev.2001). [Composition]
Hesketh, K. (2001) A festive overture [version for symphonic wind band]. [Composition]
Hesketh, K. (2000) At God speeded summer's end. [Composition]
Hesketh, K. (2000) Masque [version for brass band]. [Composition]
Hesketh, K. (1999) Danceries (set I) [version for symphonic wind band]. [Composition]
Hesketh, K. (1999) The circling canopy of night. [Composition]
Hesketh, K. (1998) Die hängende Figur ist Judas (Drei Perspektiven). [Composition]
Hesketh, K. (1998) Flute concerto. [Composition]
Hesketh, K. (1998) Three movements from Theatrum [version for chamber ensemble]. [Composition]
Hesketh, K. (1997) Now springes the spray! (three medieval lyrics for soprano and orchestra) (1992, rev. 1997). [Composition]
Hesketh, K. (1995) Aphorisms. [Composition]
Hesketh, K. (1994) Recit and aria [version for soprano and chamber orchestra]. [Composition]
Hesketh, K. (1992) A festive overture [version for orchestra] (1986, rev. 1992). [Composition]
Hesketh, K. (1987) Masque [version for orchestra]. [Composition]
Hesketh, K. (1987) Masque [version for symphonic wind band]. [Composition]
Hesketh, K. (1984) Flute concerto. [Composition]
Hesketh, K. Let all the world in every corner sing [Leighton arr. Hesketh]. [Composition]
Contact
For enquires please contact:
Kenneth Hesketh
Composition professor