BA(Hons), ARCM(PG), MMus, DPhil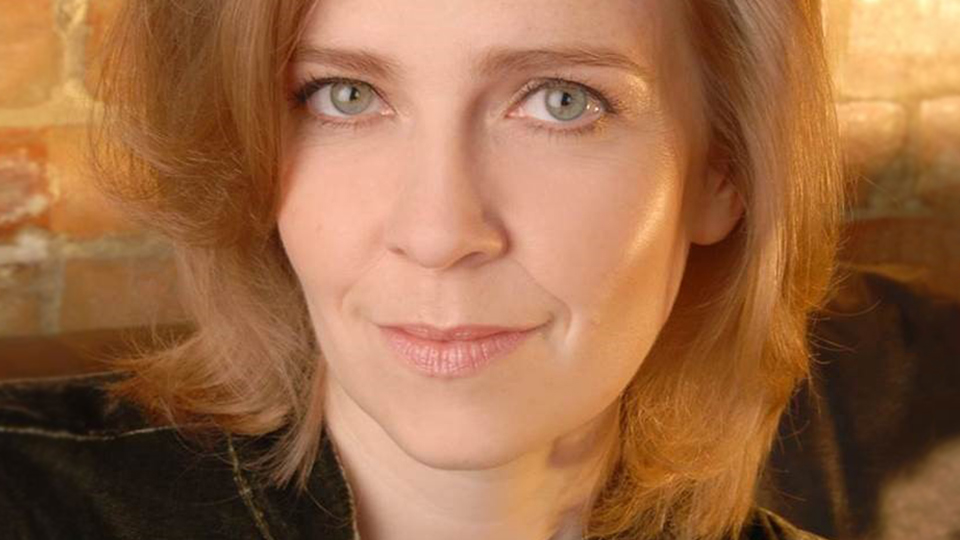 Alison Kay first studied composition with Tom Wilson and James Macmillan at the Royal Scottish Academy of Music and Drama, continuing with Simon Bainbridge and Edwin Roxburgh at the Royal College of Music, where she won many of the major composition prizes. She gained a Masters degree at the Guildhall School of Music and Drama with Robert Saxton and has completed a doctorate at Sussex University under the supervision of Martin Butler.
In 2004 she was appointed as a professor of composition at the Royal College of Music. Alison's works are widely performed and broadcast and include music for orchestra, chamber ensemble, ballet, contemporary dance and chorus. Alison's compositions have been featured in performances by the BBC singers, Philharmonia Orchestra, BBC Philharmonic Orchestra, IXION, Lontano and Tacet Ensemble amongst others and at the Huddersfield, Spitalfields and Brighton Festivals. Recordings include Rat Race performed by the Composers Ensemble on the NMC label and Two piano études performed by Stephen Gutman.
Notable performances have included Dragon, a Brighton Festival commission for the Emperor Quartet and Leon MacCawley, and Flux written for the New Music Players, played in the BMIC Cutting Edge Series and subsequently broadcast on Radio 3. Alison has also been instrumental in initiating 'Junctions: English Music Breaking Formation', a series of collaborations between classical and traditional musicians. Future projects include a series of piano études, a work for the Goldberg project for pianist Rachel Fryer and a chamber work for Patrick Bailey and the Kevos Ensemble.
View Alison's profile on NMC. Visit website
View Alisons' profile on British Music Collection. Visit website
Faculties / departments: Composition, Research, Academic staff
Latest Publications
Kay, A. (2020) Études part II. [Composition] (Unpublished)
Kay, A. (2019) Orison. [Composition] (Unpublished)
Kay, A. (2018) Spirit. [Composition] (Unpublished)
Kay, A. (2008) Edge. [Composition] (Unpublished)
Kay, A. (2007) Etudes part I. [Composition] (Unpublished)
Kay, A. (2006) Dragon. [Composition]
Kay, A. (2006) Flux. [Composition]
Kay, A. (2006) Silence of moontide. [Composition]
Kay, A. (2006) The invisible face (2004, rev. 2006). [Composition]
Kay, A. (2005) Devil's downfall. [Composition]
Kay, A. (2005) Melody remembered. [Composition]
Kay, A. (2005) Milonga nueva. [Composition]
Kay, A. (2004) Minute. [Composition] (Unpublished)
Kay, A. (2004) Threads (1998, rev. 2004). [Composition]
Kay, A. (2003) Red. [Composition]
Kay, A. (2002) Godafoss and breaking line [version for ensemble]. [Composition]
Kay, A. (2002) Rainbow serpent. [Composition]
Kay, A. (2001) Shadow dancing. [Composition] (Unpublished)
Kay, A. (2001) Stone silence. [Composition] (Unpublished)
Kay, A. (2000) Beating perceptions. [Composition]
Kay, A. (2000) Cusp. [Composition]
Kay, A. (2000) Rat-race. [Composition]
Kay, A. (1998) Into the stone. [Composition]
Kay, A. (1998) Pulse-echo. [Composition]
Kay, A. (1997) Ocean. [Composition]
Kay, A. (1997) Reflections in a dark pool. [Composition]
Kay, A. (1995) Hylas. [Composition]
Kay, A. Waving not drowning. [Composition]
Contact
For enquiries please contact:
Dr Alison Kay
Composition professor, Doctoral Supervisor