MA MMus (Perf.) PhD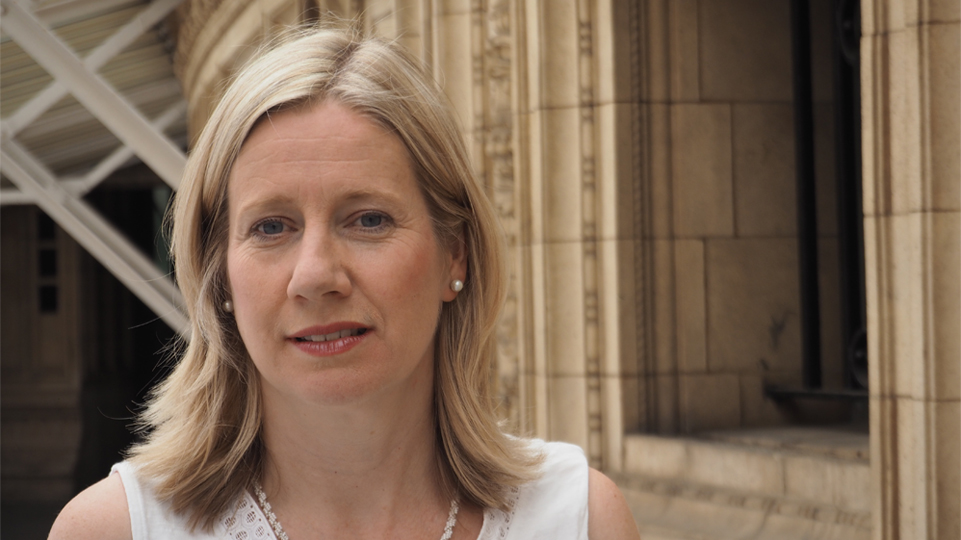 Carola took her first degree in Natural Sciences (Chemistry) at Cambridge, before gaining an M. Mus (Perf.) in singing from the Royal Northern College of Music and a part-performance PhD from Sheffield University. Since then, she has combined her academic career with working as an opera and concert singer in Britain and abroad. At the Oxford Lieder Festival 2019, she premièred Cheryl Frances-Hoad's Endless Forms Most Beautiful: a song-cycle on texts about evolution and the environment, commissioned with funds from the Arts Council. She was recently awarded funding from the Royal Philharmonic Society to make a documentary about Lili Boulanger.
Carola is currently writing a book, The Other Voice: Women's musical creativity in Alma Mahler's Vienna, for publication by Equinox in 2025. Her chapter 'Odaline de la Martinez: conductor, composer, entrepreneur, leader' will be published in The Routledge Companion to Women in Music Leadership in 2023. In 2017 her research into the Viennese composer Johanna Müller-Hermann was chosen by BBC Radio Three for their project Five Women Composers. Carola will also be contributing to Radio Three's Composer of the Week on Johanna Müller-Hermann in March 2023.
Carola's research interests include the history of women in music, music and gender, history and theory of opera, vocal music since 1800 and the relationship between musicology and performance.
Selected Lectures and Lecture-performances
The Great Debate. A talk on the evolution debate between Huxley and Wilberforce in 1860, and introduction to a concert of related music. (Oxford Lieder Festival, October 2020.)
Five Women Composers. for BBC Radio 3. Researched and presented on life and works of Johanna Müller-Hermann (Concert at LSO St Luke's 2018.)
"A delicate amalgam: Musical and Poetic rhythm in Britten and Poulenc" Grove Forum, Royal College of Music (Lecture-Performance. Simon Lepper: piano) (2014)
"'The voice of humanity'?: Erwartung's lyric 'I'". (Lecture-Performance) For Song Art Annual Meeting at the Institute for Musical Research, University of London, (2012)
"Horizons of expectation in early 20th-century Vienna - a multi-media performance" (Lecture-performance) Royal Musical Association Annual Conference Brighton. (2011)
"The Vienna Show: Performing multimedia musicology" (Lecture-performance) RMA Study Day, City University, London. (2011)
"The Other point of view: Gender and autonomy in Strauss's Salome" (Paper)
RMA Annual Conference Nottingham. (2006)
Performing
Commission: Endless forms most beautiful. Song-cycle about evolution and the environment. Performed at Oxford Lieder Festival and Kettle's Yard in Cambridge 2019. Funded by the Arts Council.
Opera: includes Annina (La Traviata) Elettra (Idomeneo) Countess (Le Nozze di Figaro) Fox (The Cunning Little Vixen) Berta (Il Barbiere di Siviglia) Pat Nixon (Nixon in China), Governess (The Turn of the Screw) Donna Elvira (Don Giovanni,).
Concerts: include Park Lane Group, Maconchy Centenary concert (Purcell Room) Héloïse in Elizabeth Maconchy's Héloïse and Abelard with Elysian Singers (LSO St Luke's). Also as soloist in Mozart Exsultate Jubilate Mahler Symphony No 4, Beethoven Mass in C, Bach St Matthew Passion, Poulenc Stabat Mater, Fanshawe African Sanctus.
The Vienna Show: Women in Vienna's fin-de-siècle. Multi-media one-woman show: at the Cornerstone Festival, Liverpool, Sheffield University (2006) Bush Halls, London (2005), Prairie Exchange Theatre, Winnipeg Canada (2004).
TV and Radio: VPRO (Dutch TV) Plankton by Cheryl Frances-Hoad.
BBC Radio 3 Composer's Platform Sei poesie di Giuseppe Ungaretti by Adrian Bamford 1995.
BBC Radio 3 Live broadcast The Story of Mary O'Neill by Nicola LeFanu.
Faculties / departments: Research, Academic staff
Contact
For enquiries please contact:
Dr Carola Darwin
Academic Programmes professor, Doctoral Supervisor