RCM Worldwide winner announced!
Tuesday 3 October 2017
RCM violinist Bréanainn Ó Mathúnahas won the Royal College of Music's #RCMWorldwide competition with an impressive photo taken at the Gstaad Menuhin Festival in Switzerland.
His entry was one of a host of entries from staff, students and alumni of the Royal College of Music capturing their travels on camera over the summer.
You can scroll through many of the fantastic entries we received on Storify and view the winning entry below.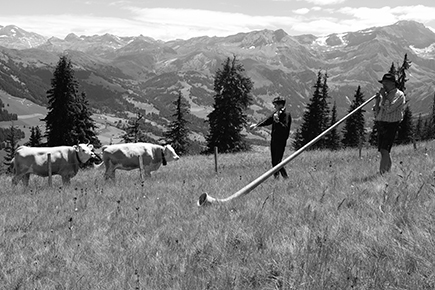 Bréanainn Ó Mathúnahas' winning submission
Bréanainn's submission as it appeared on Instagram - in 6 parts!
Bréanainn joined the RCM in September and is an RCM Award Holder, supported by the Doctor Knobel Fund. The competition was judged by RCM Chairman Lord Black, who said of the winning submission, 'It's not just a remarkable photo but a great link to the country, too'.
The variety of entries reflect the diverse student body at the RCM, where students from 60 different countries study. From London to Washington DC, RCM musicians travelled far and wide with their instruments. Europe was a popular destination, with performances at the Royal Academy of Arts in London, Edinburgh Fringe Festival, Orfeo Music Festival in Italy, International Piano Festival in Majorca and many more. Some went even further afield, working with orchestras and composers in Santa Monica, Melbourne and Toronto.
On judging the competition, Lord Black commented, 'choosing a winner for the RCM Worldwide competition was not easy! I never realised the Royal College of Music had such photographic as well as musical talent. They are all wonderful photographs taken in impressive locations, and I'm delighted that they demonstrate just how international the RCM truly is.'
Lord Black chose four runners-up whose entries you can see below in no particular order.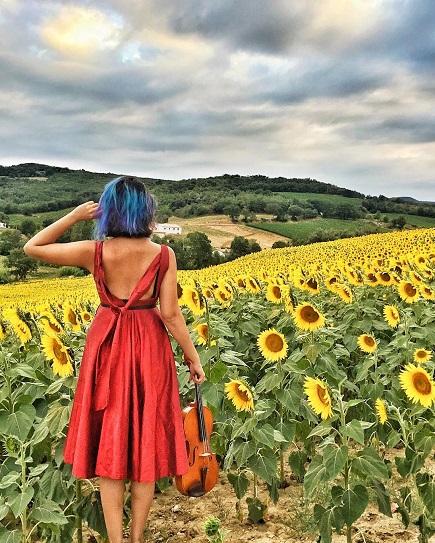 Violist Geeta Nazareth in Aude, France
Composer Harriet Grainger at the Grand Canyon, USA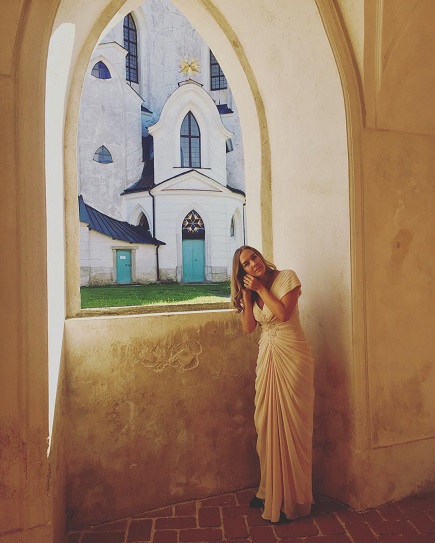 Mezzo soprano Ida Ranzlov in Prague, Czech Republic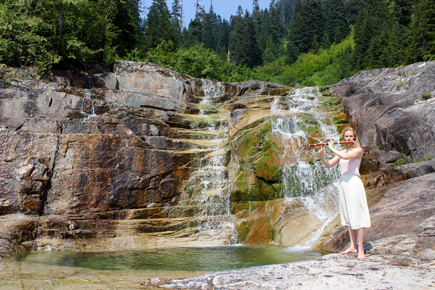 Baroque flautist Melinda Abendroth in Washington State, USA

Congratulations to our winner and a huge thank you to everyone who got involved in this year's RCM Worldwide campaign! The Royal College of Music is incredibly proud of its global community of musicians who are ambassadors for music and musical education all around the world.