What's on
There are no events to display.
Monday 10 September 2012
Baroque Opera Success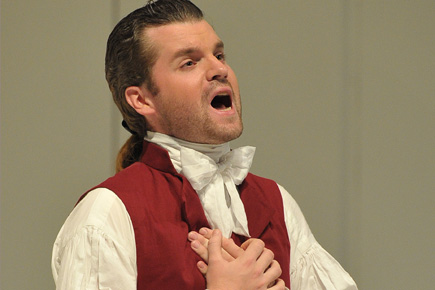 Many congratulations to recent graduates baritone Edward Grint and counter tenor Jake Arditti who have been awarded major prizes in the Cesti International Baroque Opera Singing Competition in Innsbruck.
Edward was awarded 2nd prize overall and additionally has been offered a special prize of a role in Gluck's Iphigenie en Aulide at the Theater an der Wien this season, and a role in the Barockoper:Jung in Innsbruck next summer.
Jake has been awarded a concert in Rahmen des Festivals della Valle d'Itria, Martina Franca in Italy.
[image: Edward Grint performing as the Count in the RCM Opera School's production of ]