What's on
There are no events to display.
Wednesday 12 December 2012
Gareth Davies appointed RCM flute professor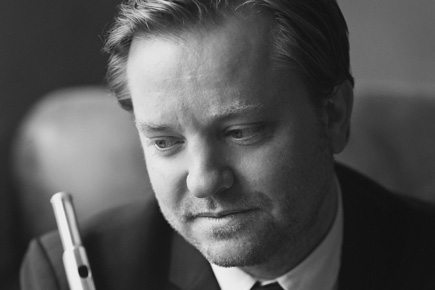 We are delighted to announce the appointment of Gareth Davies as flute professor at the RCM.
Gareth has been Principal Flute with the London Symphony Orchestra since 2000, and has worked with most of the world's leading conductors. A recording of a concerto by Karl Jenkins, written especially for him, is available on EMI, and he can be heard on many LSO Live recordings, including Debussy's Prélude à l'après-midi d'un faune with Valery Gergiev, as well as on many film soundtracks including Star Wars, Harry Potter and the Twilight saga.
Aside from his busy performing career, Gareth is in demand as a teacher, and regularly gives masterclasses in London, New York, Tokyo and Beijing. He also writes for BBC Music magazine and Classic FM magazine, and has just finished his first book, which is due for publication in 2013.
RCM Head of Woodwind Simon Channing said: "We are all delighted that Gareth will be joining the Woodwind Faculty at the RCM. He is one of the world's outstanding players and teachers, and has that rare combination of great musical insight and a profound knowledge of the practicalities of flute playing."
Gareth is featured as part of the LSO's 'Life in a Day' video series, which includes some footage of him coaching woodwind students at the RCM. You can watch the video on YouTube.