What's on
There are no events to display.
Tuesday 12 February 2013
Go Green Week, 11-15 February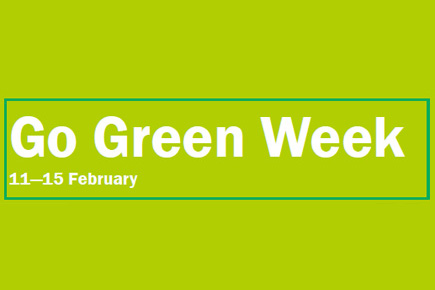 The RCM is proud to be the UK's greenest conservatoire for the third year running and was awarded a 2:1 grade in the 2012 People & Planet Green League.
This week, the RCM will be taking part in Go Green Week, People and Planet's annual national week of action on climate change in schools, colleges and universities.
Throughout this week information will be posted daily on the Estates MUSE page to highlight practical solutions for a low-carbon future. Each day of the week has a different focus: there's Travel-aware Monday, Meat-free Tuesday, Waste-not Wednesday, Turn-off Thursday and Forward-thinking Friday.
The week will culminate with signing the Green Education Declaration.
If you have any suggestions for environmental ideas, please contact Sarah Hanratty, Assistant to the Director of Finance & Estates, on sarah.hanratty@rcm.ac.uk