What's on
There are no events to display.
Friday 10 May 2013
Trombone success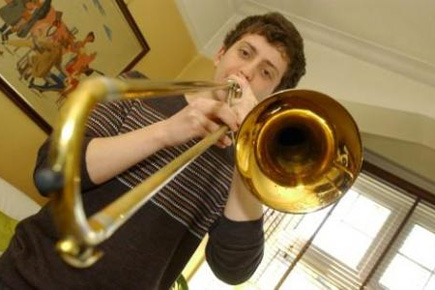 RCM Junior Department trombonist Jasper Rose has won the British Trombone Society Carol Jarvis Jazz Competition.
His prize includes an all-expenses paid trip to the USA to attend the Centrum Jazz Workshop in Washington.
Jasper said: "At the competition we had to play two pieces in front of a panel of judges. They said good things about all of us. It was a massive surprise when I won because I was really nervous so I wasn't paying attention to how well I was playing."
Jasper has also found fame on YouTube. A video of him playing a plastic trombone, known as a pBone, has received more than 1 million hits!
Congratulations to Jasper!
Tags: RCMJD