What's on
There are no events to display.
Thursday 19 January 2012
Mark Messenger's Musical Marathon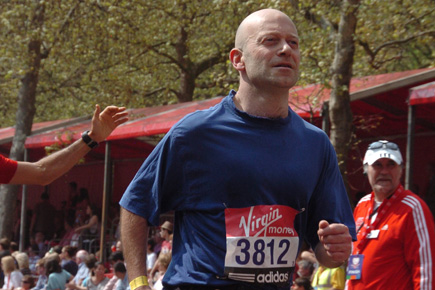 RCM Head of Strings Mark Messenger is running his seventh London Marathon in April this year. Having raised thousands of pounds for a variety of charities over the years, in 2012 his efforts will go directly to support students at the RCM.
Mark writes: "You can help me raise money to support the extraordinary young musicians who, without our help, would not be able to realise their incredible talents. Please do give as generously as you are able. These players have the capacity to move us, enrich us and energise our lives and our humanity. Your support will make a real difference to an amazing musician, and will help me drag my ever-ageing limbs through 26.2 miles."
Please visit Mark's charity giving page to find out more and to give your support.
One month after the London Marathon, on Sunday 20 May, the Royal College will throw its doors open for Super String Sunday. Throughout the day, you will be able to hear 26 pieces, one representing each of the 26 miles of Mark's marathon. More information will appear on this website later in the year.