RCM Summer Improvements
Monday 5 September 2016
An exciting range of improvements across the Royal College of Music estate have been made during summer 2016.
A new Students' Union area has been created, incorporating dining facilities for students and staff and the new BaRCM. Alex Fryer, Students' Union President, says: 'The RCM's brand-new BaRCM looks great, and is a modern and flexible space. It is already being enjoyed as a great place for our Students' Union social events, and was packed out for our recent Jazz Jam.'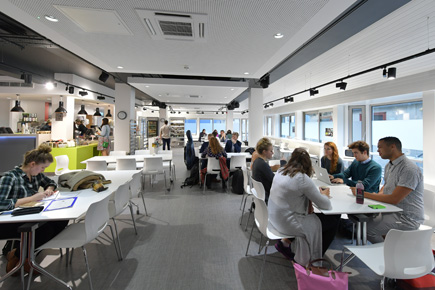 Student-facing departments have also been moved into a new open plan office called the Exchange, which provides RCM students with a 'one-stop shop' where they can speak to representatives from the RCM's Registry, Finance, Performance & Programming and Creative Careers teams.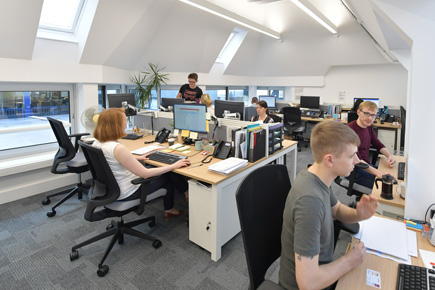 In addition to these new spaces, secondary doors and sound insulation have been installed across a number of the RCM's music rooms; new lockers have been installed, providing additional storage for students; and a new disabled access Sesame Lift has been commissioned to improve the Royal College of Music's accessibility.
Earlier this year we were delighted to welcome students to Prince Consort Village, the RCM's new hall of residence in the heart of west London. Prince Consort Village is specifically tailored to the needs of RCM musicians and includes acoustically treated bedrooms for student practice, 23 large additional dedicated practice rooms and a variety of informal performance spaces.
This summer's impressive progress has been achieved by the RCM's hard-working Estates and Facilities team and continues the Royal College of Music's commitment to providing the best possible environment for students, visitors and staff.